Sheet masks, snail facial cream, honey essence… K-Beauty is now acknowledged as an official thing, items being put on shelves in Sephora. People who are interested in cosmetics and skin-care products are currently shifting their focus to K-Beauty products and Korean skin-care routine.
Korean women tend to invest more time on their skin care rather than putting on make-ups using colorful eye shadows and lip products. If you walk on the Seoul streets, you will notice that many young women wear their eye make-ups using shades with less vivid colors and lip make-ups using mlbb shades. Instead of using various shades on their faces, Korean women invest much time on their skin care, building up the shiny, moist ground that will shine more with less make-ups on.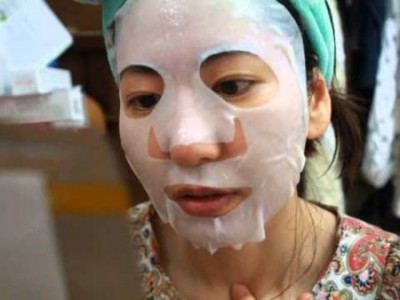 Skin-care routine used by many Korean women includes up to 10 steps. They generally use two types of cleansers to remove make-ups as thoroughly as possible and move on to applying layers of products – toner, essence, serum, moisturizer, facial cream, facial oil, etc.. Wearing a sheet mask is another important step to take to give more hydration that you might lack even after applying layers of moisturizers.
Maybe a 10-step-long skin-care routine is a bit too exhausting to follow as a "routine." However, multiple layers of skin-care products is proven to be beneficial for your skin. Occasional use of sheet masks will be a good first step to try if you are a newcomer to the world of K-beauty.
Original document available from www.koreadaily.com/news/read.asp?page=8&branch=NEWS&source=&category=lifenleisure.general&art_id=4162098
Translated by Heewon Kim