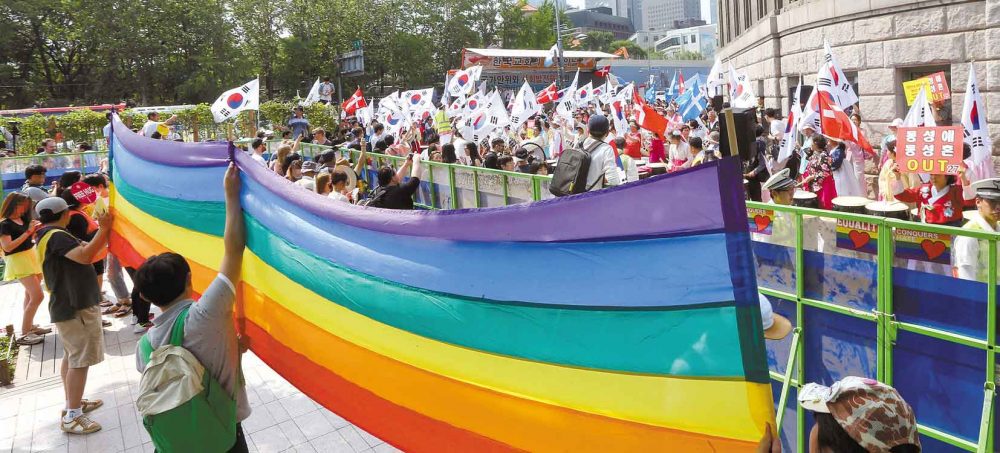 While the LGBT rights issue is recently rising as a hot potato in Korea, a large scale anti-LGBT event will be held in Korea next month.
Hosted by a recently launched Korean anti-LGBT Christian group, the event titled "Seoul Global Family Convention" will be held for three days from June 2 at the National Assembly Proceeding Hall and Seoul Plaza, both located in Seoul.
According to the hosting organization represented by Pastor So Kang-suk, the upcoming event will be a globally unprecedented large-scale anti-LGBT convention with over 10 thousand visitors.
Launched with the opening ceremony and seminars on June 2, the 3-day event will include a parade across the city and the announcement of participants' joint declaration against same-sex marriage.
According to News N Joy's article, this convention will be "the world's largest anti-LGBT event where visitors from 30 countries are invited."
"We've also invited experts to earn the wisdom to build a healthy society," said the spokesperson at the press conference on May 18. "Through Seoul Global Family Convention, we seek to ask and answer the questions about right and healthy values."
The hosting organization also emphasized their position against the upcoming Korea Queer Culture Festival in July. "We're ready to take action against the event," said at the press conference.
By Heewon Kim