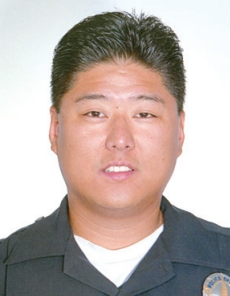 Paul Ahn, a Korean-American police officer of the Los Angeles Police Department (LAPD), passed away in the morning on April 28 while receiving treatment in a "reported medical emergency" while off duty, according to the LAPD.
Officer Ahn had a dream of pursuing a police career after witnessing the 1992 riots, as he shared in an interview with the Korea Daily in 2009.
His family had immigrated from eastern Pennsylvania to Los Angeles in 1989 when he was six years old.
At the time of the 1992 LA riots, Ahn was attending college, and on their way back to their home in Downey after closing down their store, his mother was assaulted by a mob. Two LAPD officers rushed over and protected him and his mother.
This incident inspired Ahn, who was initially a business major, to pursue a career in law enforcement, and in 1995, his LAPD career began. In 2006, Ahn was awarded an Outstanding Officer Award.
BY YEJIN KIM [support@koreadaily.com]