Good morning! It's Monday, September 25. The World Korean Business Convention is scheduled to take place from October 11 to 14 in Anaheim, Orange County. This convention is particularly noteworthy as it signifies the first overseas event in the convention's 20-year history, outside of South Korea. If you have received event information belatedly, there's good news—you can have your entrance fees waived by obtaining an exhibition pass online at wkbc.us/how_to_register before September 30 and applying the coupon code 2023WKBC. 
Welcome to Katchup Briefing, the Korea Daily's weekly English newsletter. Here, I will keep you informed with the latest news updates and perspectives from the Korean American community. If you're interested in exploring more articles and columns from previous weeks, please visit koreadailyus.com.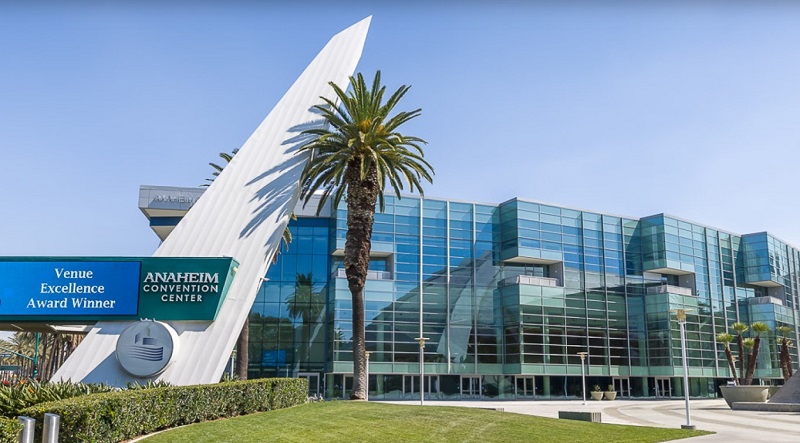 In a landmark move, the World Korean Business Convention (WKBC) is gearing up to usher in its 2023 convention, slated to be its debut overseas event. From October 11 to 14, Anaheim, Orange County, will witness a fusion of Korean and international business synergies. This convention holds great significance as it marks the first overseas event, outside of South Korea, in the convention's 20-year history.
The networking canvas of this convention spans 3,000 entrepreneurs and businesses from more than 50 countries. With nearly 560 participating companies, attendees can expect to mingle with 380 Korean companies and approximately 180 U.S. entities. High-profile participants include the General Services Administration (GSA) and the Small Business Administration. Together, this event will serve as a platform, creating a nexus between the diverse business community, the local economy, and the anticipated 30,000 visitors.
Key booths set to engage attendees include representatives from the GSA, the Small Business Development Center, the Korea Federation of SMEs, and the Busan Economic Promotion Agency. These booths aim to offer indispensable consultation, vital business introductions, and potential matching opportunities.
But WKBC 2023 isn't just about business; it's a celebration of Korean culture and innovation. Venture capital investment forums beckon prospective investors, while the startup contest, boasting a $30,000 prize, is set to draw ambitious entrepreneurs. Visitors can immerse themselves in a panorama of K-culture performances, savoring a taste of K-food and engaging in a unique K-convenience store experience.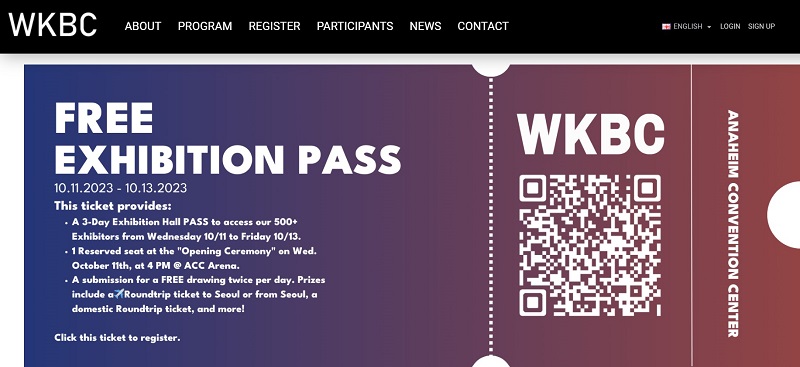 Kicking off at the Anaheim Convention Center's North Hall, the convention's first day will start with a press conference at 10 a.m., which will be followed by the grand opening of the corporate exhibit hall. Later, at 4 p.m., attendees will be treated to an opening ceremony in the expansive arena, which will later transition into a gala welcome dinner at the Westin Hotel, orchestrated by Christopher Koo, Chairman of the Korea International Trade Association.
Day two ushers in insightful sessions: a 7:30 a.m. breakfast forum illuminating topics on Electric Vehicles and batteries, followed by a venture capital investment forum featuring Silicon Valley magnates. The day will also spotlight the Young Business Leaders Forum (YBLF) and a Leading CEO Forum.
The third day, October 13, heralds a sunrise forum on Artificial Intelligence (AI). Entrepreneurs can look forward to a robust startup competition, with a $30,000 prize. The day continues with the Hansang Forum, YBLN Forum, YBLF regional issue dialogues, and plenary discussions, capped off with cultural delights in the evening.
Concluding the convention, October 14 offers attendees seminars on Korean local government investment strategies, paving the way to the closing ceremony and a farewell luncheon.
Organizers have noted that event details might be subject to adjustments. Those who received event information belatedly may have their entrance fees waived by securing an exhibition pass online at wkbc.us/how_to_register before September 30 and using the coupon code 2023WKBC.
With days to go, the anticipation surrounding WKBC 2023 is electric. This convention promises more than just business—it offers a rare chance to witness and participate in the evolving global Korean business narrative.
By Mooyoung Lee   lee.mooyoung@koreadaily.com