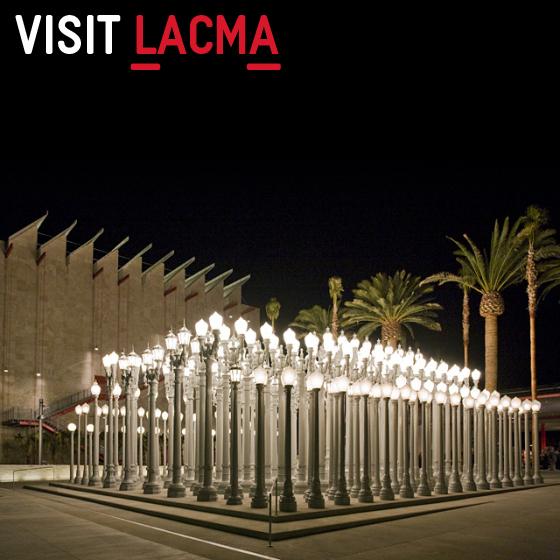 Los Angeles County Museum of Art begins the New Year with colorful music.
Sundays Live is the longest-running live music broadcast in Los Angeles, which has begun in 1948. For fifty Sundays of the year, professional and emerging musicians perform for an hour (6–7 PM) on the stage of Leo S. Bing Theater in Los Angeles County Museum of Art.
Sundays Live's 2017 lineup starts with The Panic Group, a LA-based ensemble, featuring violinist Pasha Tseitlin, pianist Nic Gerpe, clarinetist Michele Zukovsky, and bassoonist Judith Farmer. The concert will be held at the Bing Theatre, at 6 pm on Sunday, January 8.
The upcoming schedule is:
January 15 – Members of the Capitol Ensemble perform Dvorak: String Quintet, Opus 97
January 22 – Crossroads Chamber Orchestra
January 29 – Pianist Inna Faliks performs Schubert: Fantasie in C major, D. 760 "Wanderer"
February 5 – The Los Angeles Virtuosi Orchestra, Carlo Ponti, Music and Artistic Director, performs Mozart: Clarinet Concerto, K. 622 with soloist Juan Gallegos, together with selections by Puccini and Britten
February 12 – Maxim Ashkenazy, director of the Colburn Chamber Orchestra. Works to be announced.
The Department of Music Programs of LACMA is a seven-time national winner of the ASCAP/Chamber Music America Award for Adventurous Programming. The program annually presents over one hundred concerts, featuring leading international and local ensembles of varying genres including classic, jazz, Latin and contemporary. Their music program include Sundays Live, Jazz at LACMA, Latin Sounds and Art & Music concert series.
Michael Govan, the director of LACMA, is passionate about supporting and developing programs associated with various fields of art.
"Art is meaningful when it makes harmony with others. Diversity in art is the value that LACMA pursues. we will show our philosophy through a number of programs in 2017," said Govan.
Los Angeles County Museum of Art
5905 Wilshire Boulevard, Los Angeles, CA 90036
Phone: 323 857-6010 | (TTY: 323 857-0098)
Sundays Live : http://www.sundayslive.org/
Original article by The Korea Daily Los Angeles
Translated by Narae Lee