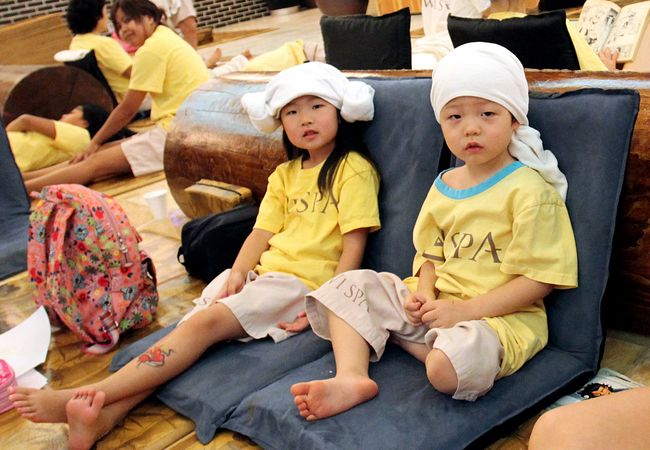 Making a "yang mori" with a towel, getting the "buff," and sweating in "bulgama"… Spending a day in a Koreatown's jjimjilbang was listed on the "California Bucket List" by The Los Angeles Times.
The newspaper introduced Wi Spa in Los Angeles Koreatown on its list of The California Bucket List: Your daily guide to the best adventures and experiences in the Golden State.
The article recommends the Korean-style spa for a variety of activities available there, in addition to its affordable price. For a $25 admission, one can utilize every amenities ranging from saunas and baths to a gym, a full-service restaurant, TV and lounge areas, sleeping rooms, a manga library, a skin-care boutique, open-air terrace, computer room, kids zone, and, of course, a jjimjilbang.
Although the place is lesser known to the non-Korean population in Los Angeles and the newcomers may need some time to get accustomed to a few jjimjilbang etiquettes, it is a great place to spend a day with family.
Original article by Jeong In-ah