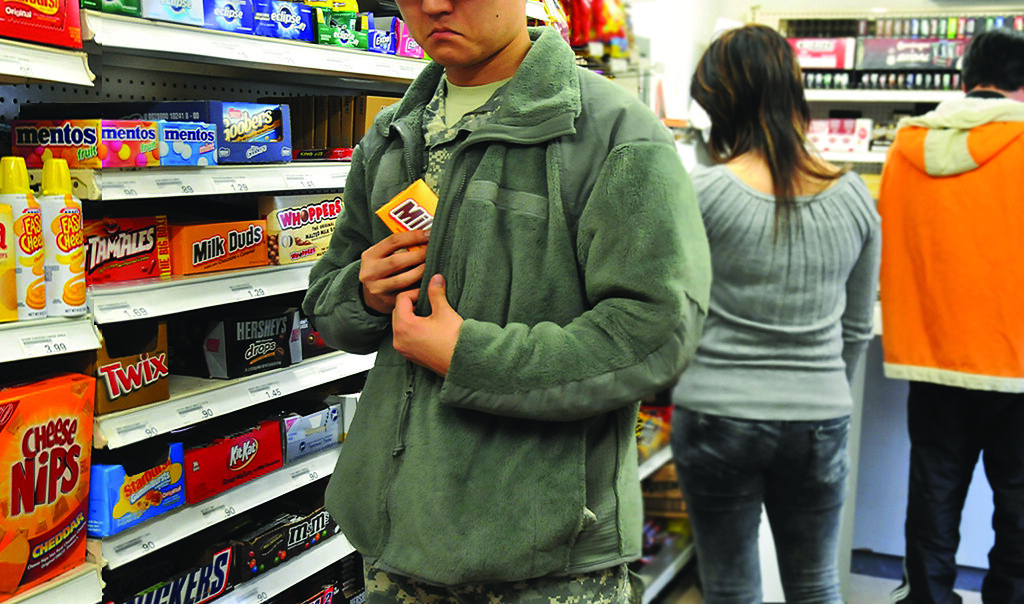 Shoplifting is violently increasing in Los Angeles.
In Los Angeles, there were 805 shoplifting incidents in January, the highest monthly number since 2010, according to crime statistics media outlet Crosstown. That's about 26 per day.
This number was followed by 775 in February, which averaged out to about 28 per day, more than the January average.
Shoplifting has been in full swing since August last year. Since August, there have been more than 600 thefts per month.
While the exact cause is unknown, violent crimes such as murders and shootings have been on the decline over the same period.
In particular, department stores have been the worst hit by shoplifting since August. There were 1503 incidents during that time, followed by clothing stores with 803 incidents.
Crosstown explained that some shoplifting cases targeting high-value goods are carried out by organized criminal groups with the purpose of reselling.
Last month, the California Highway Patrol (CHP) Organized Retail Theft Task Force busted a shoplifting ring that stole $1 million worth of Apple electronics across the state.
Meanwhile, store thefts totaled 6414 in 2022. Of these, 5188 (81%) were petty thefts with a value of $950 or less, and 1226 (19%) were grand thefts with a value of more than $950. Grand theft can be charged as a misdemeanor or felony.
To analyze by neighborhood, Downtown LA, which includes the Fashion District, had the highest number of shoplifting incidents in the same year, with 776. This was followed by Canoga Park with 448, Mid-Wilshire with 308, Fairfax with 273, and Sawtelle with 266.
As the number of thieves targeting businesses across the city increases, Korean American business owners are on edge.
Haejangchon, a restaurant in Koreatown, strengthened its security by adding steel shutters to the inside of each window after they were robbed earlier this month.
"We installed them to protect our employees, so that even if the glass is broken, the thieves can't get inside," explained restaurant manager Kay.
"There are thieves out and about even during the day, so we also ask our customers to store their belongings safely out of reach," he said. "Recently, there have been a lot of thefts in various places, so we are definitely on edge."
"Korean American businesses are easily targeted because there is a lot of talk about how business owners in Koreatown carry bulks of cash," said Kim Yong-ho, president of the Southern California Korean Restaurant Association (owner of Restaurant Arado), "and the recent recession has made shoplifters more aggressive."
"In addition to the existing monochrome security cameras, we recently added cameras with color," he said, "and we are paying special attention to security by keeping both the front and back doors locked even during the day."
Kim emphasized that criminals do their homework before committing a crime, and advised customers to take precautions such as posting signs to let people know that there are multiple surveillance cams in store, never leaving change or the day's sales in the store, never leaving cash registers open when leaving the store, and always closing the back door.
BY JANG SUAH [jang.suah@koreadaily.com]