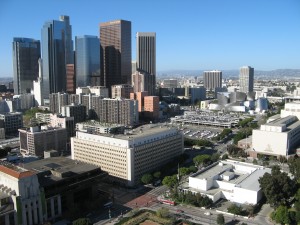 Rent is rising out of reach in Los Angeles and many of our fellow Angelenos are moving to Harbor City, according to the search frequency on RadPad.
Although Harbor City is not one of the closest cities to Los Angeles, average rent is only about a half of that of Los Angeles, which is much appealing to most of Los Angeles residents who are tired of ever-rising rents. Average rent in Harbor City is about $1,000, which is far less than $1,970 in Los Angeles.
North Hollywood, Rosemead, Long Beach, Pico Rivera, Ontario, Van Nuys were respectively listed from 2nd to 7th most frequently searched cities. All of these cities has lower average rent compared to Los Angeles.
Interestingly, Compton was placed on the 8th. Although Compton is notorious for gang violence, cheap average rent that goes as low as $925 is appealing to Los Angeles residents.
Las Vegas was on the 9th, which shows that people are willing to move to other States to avoid high rent in the city. In Las Vegas, average rent for a one bedroom apartment is $750, which is one-third of that in Los Angeles. Searched cities out of state comprised 15% of the total search names from Los Angeles.
RadPad estimated the total moving population in July through September to be 12 million.
See Original article
Translated by Heewon Kim