Good morning! It's Monday, November 20.  Welcome to Katchup Briefing, the Korea Daily's weekly English newsletter. Here, I will keep you informed with the latest news updates and perspectives from the Korean-American community. If you're interested in exploring more articles and columns from previous weeks, please visit koreadailyus.com.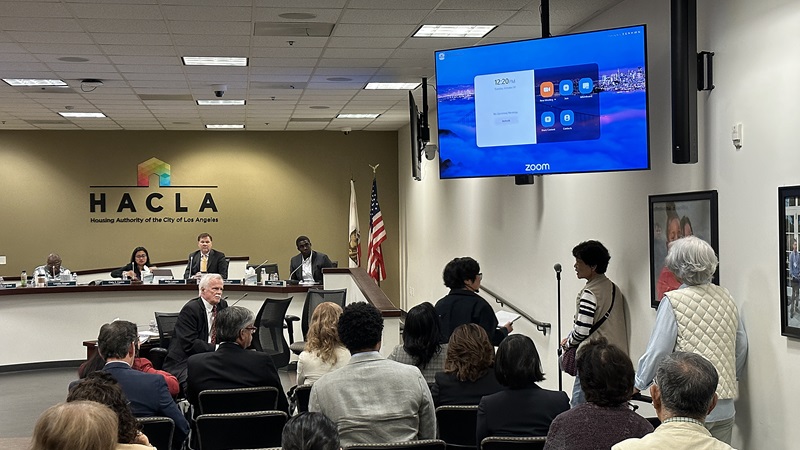 The Housing Authority of the City of Los Angeles (HACLA) is failing in its legal obligation to provide Korean-language services, adversely affecting many low-income Korean-American seniors with limited English proficiency who are unable to access government benefits such as rent assistance.
One affected program is Section 8, a low-income rental assistance program with a lengthy waiting period due to high demand. Many Korean-American seniors who received their Section 8 vouchers earlier have faced revocation due to their inability to understand English-only notices and failure to take necessary follow-up actions. One individual, frustrated by this language barrier, directly approached the Housing Authority requesting Korean interpretation services, only to be denied.
Federal and state civil rights laws mandate that government agencies provide translation and interpretation services to non-English speaking immigrants. Currently, Section 8 voucher forms on the Housing Authority's website are available in Armenian and Russian, in addition to English and Spanish, but not in Korean.
There are no Korean-language services on the low-income apartment rental application site. There is no signage at the Housing Authority office for requesting a Korean interpreter, and their phone service lacks Korean language options. Even direct inquiries to staff members have resulted in the denial of Korean language assistance.
Ktown Action, a nonprofit group in LA's Koreatown, plans to sue both the Housing Authority and the Los Angeles Housing Department for issuing English-only notices and refusing Korean interpretation requests, in violation of regulations requiring Korean-language services for immigrants with limited English proficiency.
Dae Joong Yoon, president of Ktown Action, commented, "They are obligated to provide Korean language services but show no interest and completely ignore this responsibility. Many who visit the office for Korean interpretation are turned away." Yoon added, "Without internet access, even approved voucher holders struggle, especially with online banking requirements. Too many Korean seniors face unfair discrimination."
Ktown Action attended a Housing Authority meeting on October 24, demanding Korean language notices for Section 8 voucher applicants and highlighting the cancellation of vouchers due to a lack of Korean language support. More than 20 Korean-American seniors testified about their experiences and other Korean-language violations, requesting support.
However, three weeks later, no Korean-language services sign appeared at the Housing Authority office, nor was there any Korean-language information on the website. The city's Housing Department, responsible for a new rent-assistance program for low-income tenants, also fails to provide Korean interpretation for inquiries, causing significant inconvenience to Korean-American seniors.
Yoon said, "The official stance of the Housing Authority and the City of Los Angeles is to assist in over 50 languages, including Korean, but many Korean community members are denied Korean assistance. We aim to uphold the language rights of Korean immigrants, long ignored, and ensure fair and correct government service provision to all residents."
Joann Lee, directing attorney for the Legal Aid Foundation of Los Angeles, will handle the case. Lee previously won a lawsuit against the California Labor Department's Employment Development Department, leading to expanded bilingual services, including Korean. Following this, the department has significantly improved its Korean-language assistance for unemployment or disability benefits.
LA's Korean-American population exceeds 100,000, nearly 3% of the city's population and one of its largest minority communities. The lack of legally mandated Korean-language services from city government agencies is a significant oversight.
The city government must provide convenient administrative services to its citizens, a crucial aspect in a multiracial community like Los Angeles. Mayor Karen Bass, while focusing on homelessness, should also ensure that the city's services for minorities, including language support, are adequately addressed.
By Mooyoung Lee   lee.mooyoung@koreadaily.com