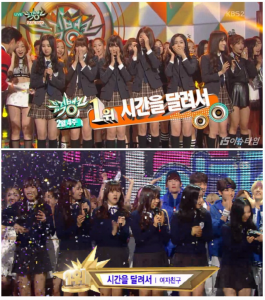 Six-member girl group, GFriend has been sweeping number one rewards with "Rough", the title track of their third mini album, on various music programs since its release in January. Their album Snowflake has even ranked 10th on the US Billboard World Album Chart.
The secret to GFriend's popularity is related to the "Falling Performance Fancam." The sensational video captures the funny but also concerning accounts of the members continuously falling during the performance of their last song "Me gusts tu" last September. It has recently reached 10 million views and has contributed to GFriend's marketing purposes.
Check out the famous video below!

Original article http://news.joins.com/article/19656752
Translated and edited by Hajin Lily Yi