Hallyu (Korean Wave) is more than just an increased popularity of Korean music abroad. The Korean Wave refers to the rising interest in Korean entertainment and culture internationally. This includes K-pop, K-drama, Korean fashion, and popular culture altogether.
The growing demand for Korean cultural products has led to unprecedented export of Korean music, fashion, and media. In particular, in 2011 began a Kpop cover dance fever that dominated the global Kpop fan base.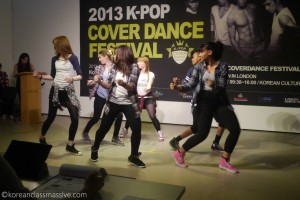 The 2011 Kpop Cover Dance Festival received 1,700+ applicants from 64 countries from fans world wide hoping to compete in the final round in Korea. The grand prize was the opportunity to perform on stage at Hallyu Dream Festival.
DSP Media's girl group KARA served as the ambassadors and the judges for this competition. They reported that the Kpop cover dance boom is the "perfect opportunity to promote Korean music, style, and culture."
The impact of Kpop cover dances did not stop there. Kpop dance is now officially recognized as a genre on various competitions including HELLO KOREA (2009) in Thailand and DANCING 9 (2013) in Korea.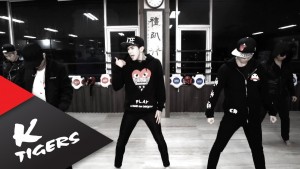 Korean festivals in the U.S. began featuring a Kpop cover dance competition in their program around 2011. Local dance teams would perform their version of their favorite Kpop songs on stage.
The rising popularity in Kpop dance covers escalated in the online community, too. Entertainment companies like SM, YG, JYP, Starship, and Woolim started posting their dance practice videos online. This accelerated the rate at which fans could learn their favorite star's choreography. Some of the most famous ones include Waveya, K-Tigers, and Black Queen.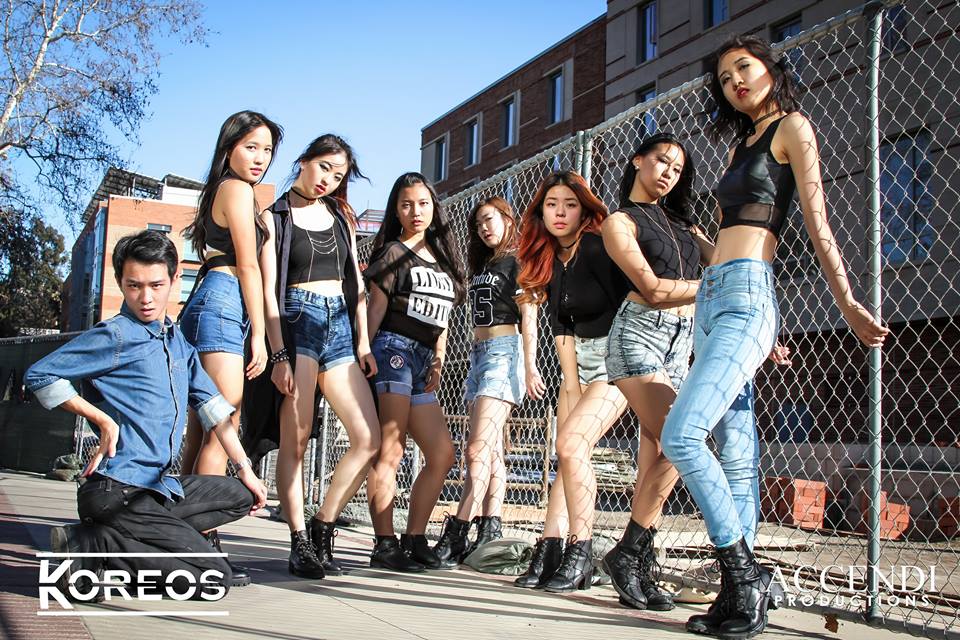 Koreos is a Kpop cover dance group at UCLA
Kpop cover dance groups are also on the rise at university campuses in the U.S. I had the opportunity to interview Stef Paz, the Dance Assistance of a K-pop cover dance group Koreos at UCLA, to discuss the unique phenomena of Kpop dance covers. Let's hear what they have to say!
Q. Who is Koreos?
A. Koreos is a K-pop cover dance group at UCLA that started in October of 2014. Despite its relatively recent beginning, KOREOS is well-established with 32 members. They have performed at KCON and the Kpop Battle at ANIME EXPO last summer and has over 10,000 subscribers on their YouTube channel.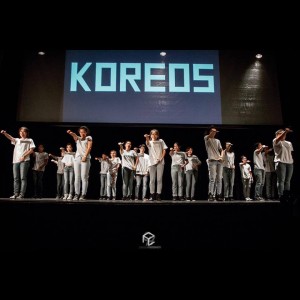 Q. How would you characterize your team? What are your members' backgrounds, interest, and personalities?

A. We are a diverse group. Ethnically speaking, I am Filipino and some of our members are Chinese, Vietnamese, Taiwanese, and more. Academically, half of us are majoring in the social sciences while the other half are studying hard sciences.
But despite our differences, it is our love for Kpop and our love for dance that ties us together.
As a team, we are energetic during practice but focused, collected, and professional when need to be.
Q. How do you pick which Kpop idol dances to cover? Which artist get the most views?
A. We pick what to cover based on what is most popular in the Kpop scene at the time.
We've been covering SM Entertainment artists a lot, because we like their choreography, concept, and artistry. Our cover of 4MINUTE'S "Crazy" received a good reaction from our fans. This quarter, we covered "Hate."
This year, our strategy has been to take a newly released song, learn it, film it, and edit it so we can release the cover in less than a week. The speediness of our cover releases matter.
Q. Where do you see the future of Koreos? Are there any upcoming events we should look forward to?
A. We want to continue putting out high quality videos and keep doing what we do best.
We are in the process of filming more covers and they will be released sometime in the next month or so.
K-FACTOR, UCLA's Kpop talent show hosted by K-INSA (K-pop International Student Association) is coming up in May and KOREOS will be competing and starring as the exhibition group.
Be on the lookout for KOREOS on YouTube, Facebook, Instagram (username: KOREOSUCLA), Twitter, Weibo, and Youku!
By Hajin Lily Yi