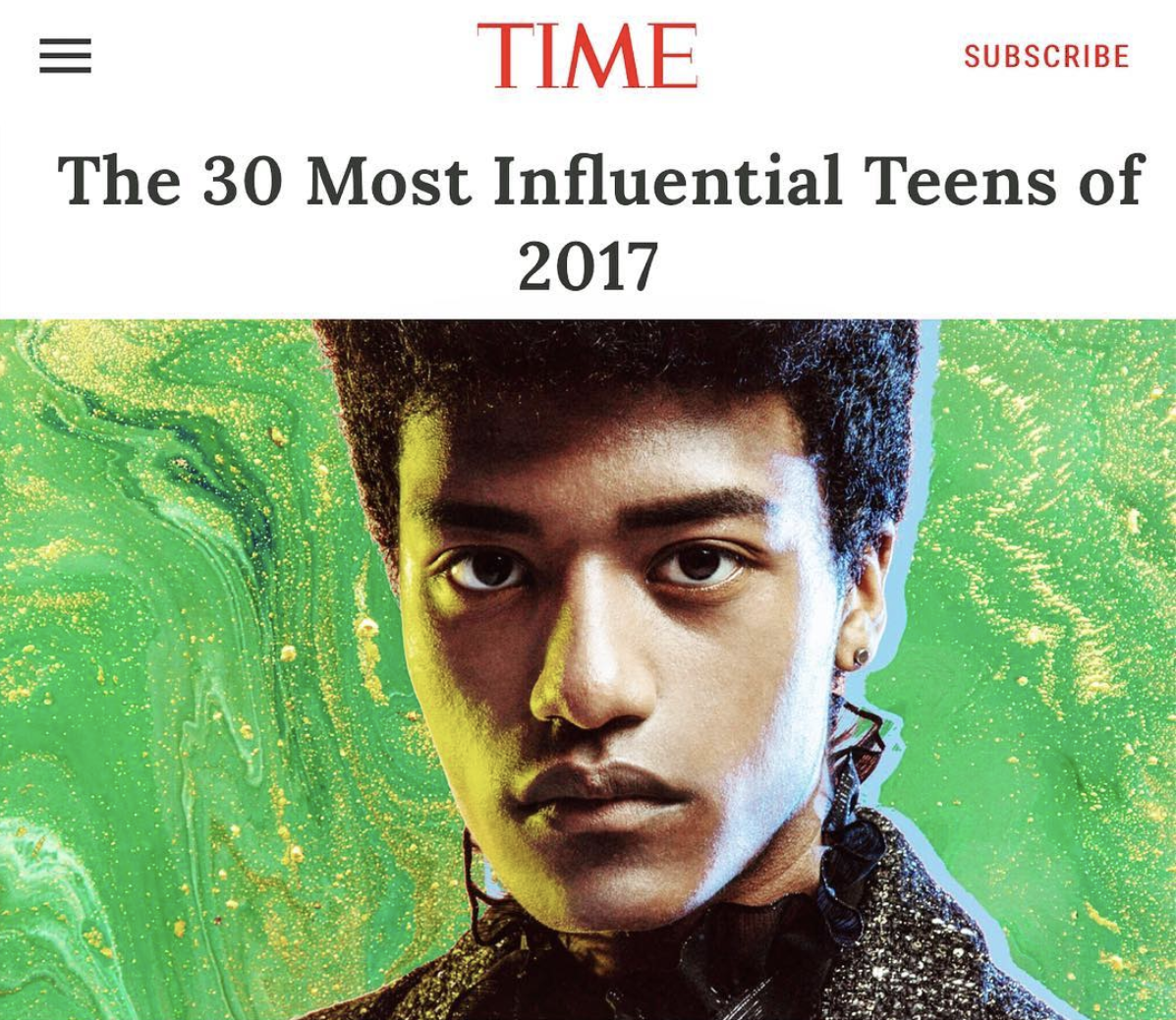 South Korea's first black model, Korean-Nigerian Han Hyun Min was recognized by TIME for the magazine's annual list of 30 Most Influential Teens. Han was the only Korean to make it on the list.
"Growing up in a largely homogeneous society, Han, who is half Nigerian, half Korean, was often made to feel ashamed of his appearance," TIME writes introducing the young model. "He's a fixture in local magazines and walked in 20 shows during the recent Seoul Fashion Week," the magazine continued.
Since young, Han has faced discriminations. "When I was in kindergarten, some of the mothers in the playground would tell my friends, 'Don't play with him. If you play with him, you will become darker too,'" Han said in the interview with TIME.
Despite such barriers, Han Hyun-min is building his modeling career successfully, with a wish to one day use his rising profile to "help make South Korea's beauty standards more inclusive."
Listed along with Han were Willow and Jaden Smith, Brooklyn Beckham, and Korean-American snowboarder Chloe Kim.
Original article by Yeo Hyun-gu