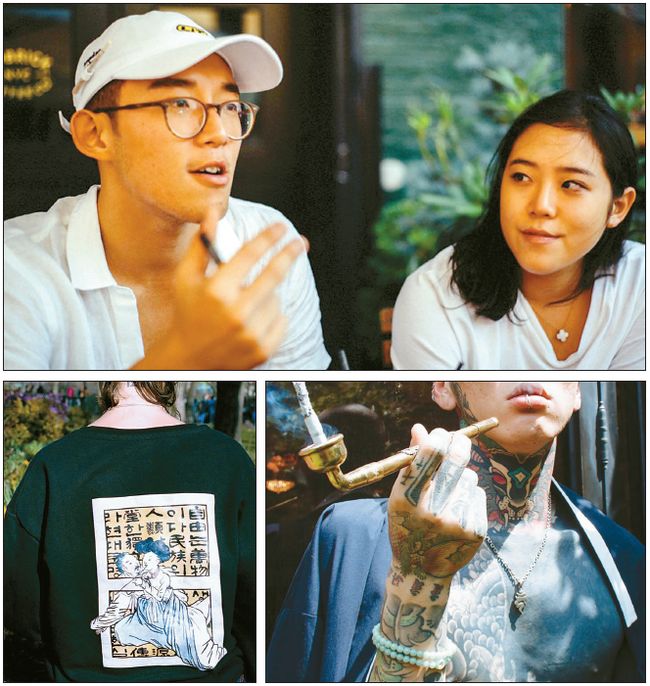 Korean spirits are reflected on the cannabis smokes. Launched by Korean siblings in their 20s, the streetwear brand Sundae School is brought to the center of the fashionistas' attention.
The new "smokewear" brand is launched by Korean American siblings Dae and Cindy Lim. Designs of the brand's clothes combine two elements on the opposite ends – weeds and Korea's traditions – harmoniously.
For instance, the first collection of Sundae School includes a sweatshirt with a drawing of a woman in hanbok smoking marijuana from gombangdae, the old Korean pipe.
The Seoul-born brother-and-sister duo emphasized that their design challenges the stereotype of "Asian students being obedient."
The siblings don't use cannabis just as a motif for their design. Immigrated to the U.S. when they were kids, the two discovered marijuana while in school, like many other American teens.
The Harvard graduate brother Dae and his sister Cindy, who is currently attending Wharton School, chose fashion as a mean to show that marijuana doesn't exclusively belong to the U.S. Designs from their brand present Korean culture's compatibility with cannabis, as well as smoker-friendliness.
Sundae School is to release its second collection on October 1, with the theme, "When tigers used to smoke."
"We're going to present denim hanboks, with tigers representing Asian people," explained Lim.
Original article by Jeong In-Ah