Dieting and losing weight is a common concern for many women in Korea – to  the point that there exists a popular saying, "Dieting is women's homework for eternity." The latest dieting tips and tricks to lose weight do not cease to be hot topic of interest.
Do Korean women diet to fit into the "petite and delicate" Asian woman stereotype? To please our family members? To resemble the thin Kpop idols we see on TV?
Voices both internally and externally foster insecurity around our looks and these messages are very strong in Korean culture.
On a more personal scale, Kpop idols perpetuate an unrealistic and detrimental standard. It is quite easy to internalize these standards and compare yourself to what you see on the media.
In Korean culture, it is not uncommon for family or friends to comment on your body. Regards like, "You've gained weight" reinforce this body standard in your social circles.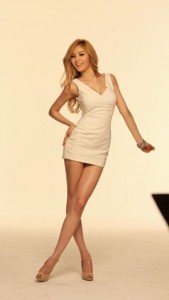 The Korean culture of dieting is much bigger than just a personal decision to lose weight. Korean women stress over losing weight, not only because it is enforced by the media and their family members, but also because your appearance shape and define how people treat you in society and shape your reality as you navigate Korean society.
Large shopping centers like the ones in Dongdaemun often only carry one size of their clothing, most of which are small. The "one size fits all" mentality can be harmful because it excludes plus size women from shopping at many stores.
Looks also shape your professional career, because your appearance partially determine your image and your impression, which affects your chances of being hired or promoted. Both men and women are evaluated based on their looks and this may come into play when deciding to hire or promote someone.
The biggest problem lies in that we all strive for the same beauty standard when we were all born with unique features and distinct body structures. This means we cannot all be 50 kilograms and fit into extra extra small. Some of us are naturally more curvy, others are shorter, while others have a more athletic build.
Furthermore, we should strive to be healthy, which may or may not mean that you are skinny. We should accept and celebrate the differences in body, for our physical and mental well-being.
By Hajin Lily Yi