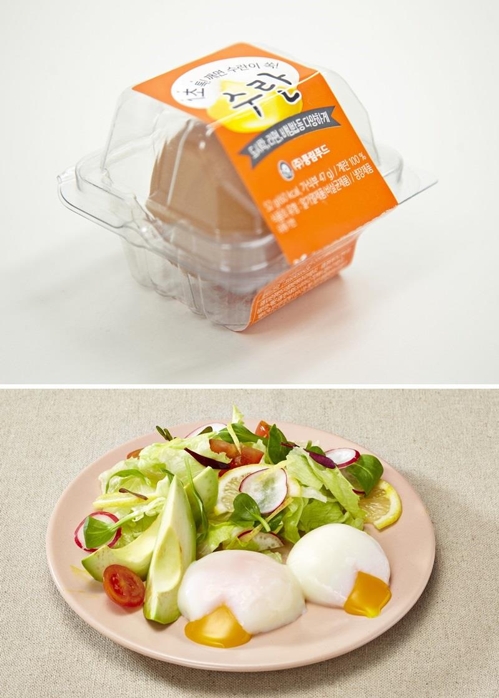 Korean convenience store franchise chain CU launched "CU Poached Egg" on November 23, making poached eggs available as a packaged item for the first time in the related industry.
The product makes poached eggs, which require a careful procedure to make, available ready to enjoy.
The product's release is related to the rise of brunch trend, which coincided with processed egg products boom. Processed egg products easily available in convenience stores, such as baked eggs, have been on the rising trend as the demands of simple meal options kept rising over the past several years.
In addition to such trend, increasing interest in healthy breakfast options brought poached eggs to the center of the brunch scene in Korea.
CU's packaged poached eggs can be applied to various meals. Not only can it be used in American-style brunch dishes like eggs benedict or salads, but it also goes well with Korean dishes like tteokbokki and bibimbap, according to the retailer.
By Heewon Kim