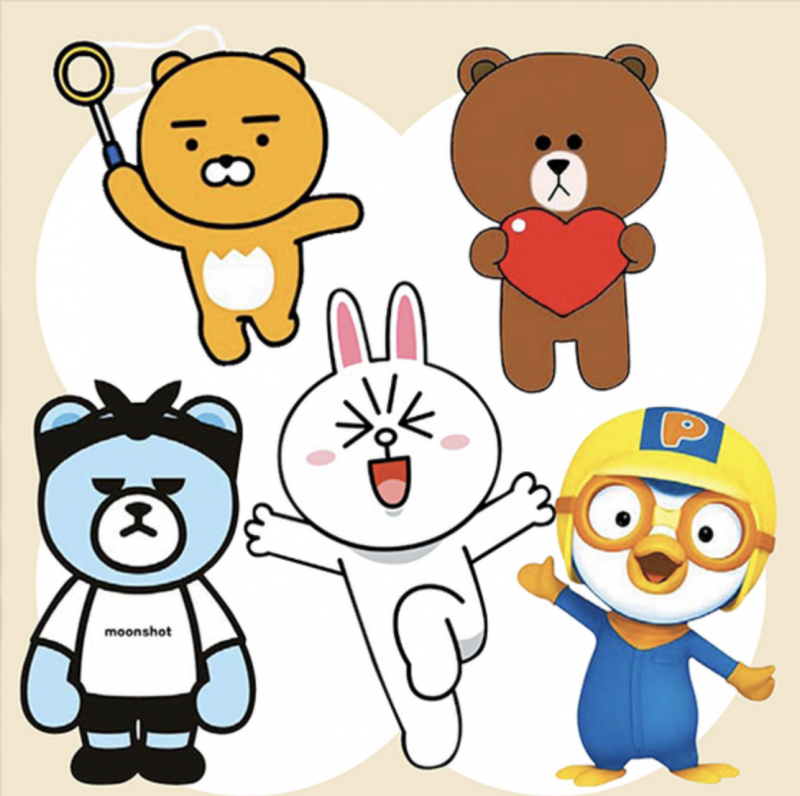 On November 11, which is the day people in China celebrate being singles by shopping offline and online, Alibaba's shopping site T-mall went busy with people looking for Brown and Cony character merchandises, the signature characters of Korean mobile messenger application Line.
The single day earning from T-mall on November 11 was over $4 Million, bringing the brand to the top of the category for three years in a row. Previously sold $1.5 in 2015 and $2.5 Million last year, the brand, this year, reportedly sold $2 Million in the first hour. The brand reported that ten thousand key rings and six thousand portable battery packs were sold.
The increasing popularity of Korean characters is not limited to the Chinese market. Naver's subsidiary corporation Line Friends now has settled as a global character brand with 87 stores across the globe. This August, the brand opened a retail store on Time Square in New York.
The main character of South Korean animation Pororo, too, is globally famed –in 90 different countries, the character has earned approximately $400 Million. Tobot, produced by Young Toys and Retrobot, also is exported to France, Russia, and Taiwan.
Character and character merchandise industry are growing globally, but Korea's character industry is growing especially at a rapid pace. According to Korea Creative Content Agency, the industry has grown five times from $2.7 Billion to $11.5 Billion over 11 years.
Industry insiders comment that it was the narrowed targeting that made Korean characters more appealing. Compared to previous characters which target young children, Korean characters target the blue ocean, successfully appealing to the wider range of the population. In addition, appropriate localization gave another reason for Korean characters' success in the global market.
Original article by Lee Chang-gyun