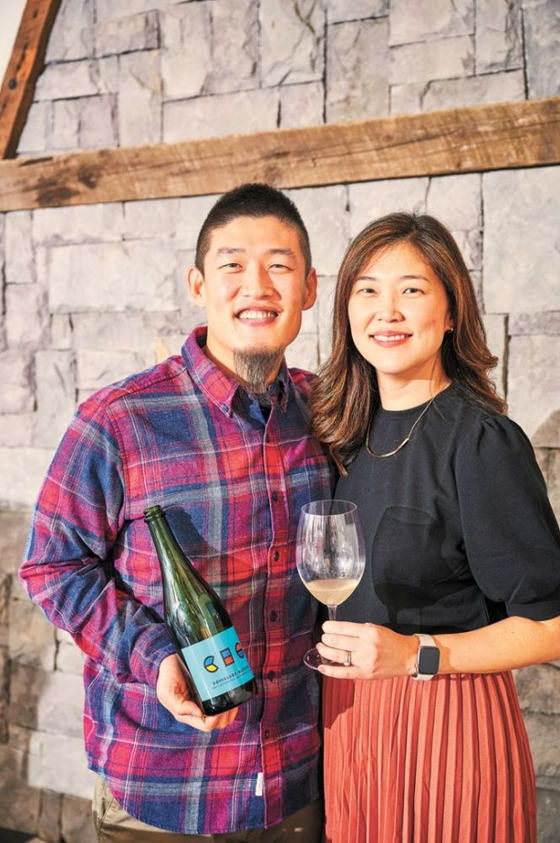 The first winery owned by a Korean American couple in Oregon has been recognized as one of the top 100 wines for taste and quality.
They are Dave and Lois Cho, owners of Cho Wines, whose 2017 Laurel Vineyard Brut Rose Sparkling Blend was ranked No. 83 on the trend magazine 'The Enthusiast' list of the top 100 wines last year. Their winery is located in Laurelwood, an area gaining popularity for wine production.
The Cho's don't limit their activities to winemaking; they are also committed to promoting the diversity of Asian American food to Oregonians.
Earlier this year, they founded the nonprofit organization AAPI Food+Wine, which regularly pairs Asian food with wine at Oregon festivals and events.
Especially as interest in Asian food has increased due to the Korean Wave, the organization is known for introducing new food pairings that can be enjoyed with wine. The first event will be held on May 20-21 at the Stolo Family Estates Experience Center in Dayton.
BY CHOI INSEONG [ichoi@koreadaily.com]