Good morning! Today is Monday, September 11, marking 22 years since the September 11 attacks. Let's take a moment to pay tribute to the victims of the September 11 attacks.
The Korean American community awaits Illinois Governor JB Pritzker's decision on clemency for Andrew Suh, who shot his sister's boyfriend in 1993 at age 19. His case is likened to Leslie Van Houten's, a Manson follower involved in two brutal LA murders. Both acted under command. Yet, while Van Houten is free, Suh remains incarcerated. The following article delves into Suh's story.
Welcome to Katchup Briefing, the Korea Daily's weekly English newsletter. Here, I will keep you informed with the latest news updates and perspectives from the Korean American community. If you're interested in exploring more articles and columns from previous weeks, please visit koreadailyus.com.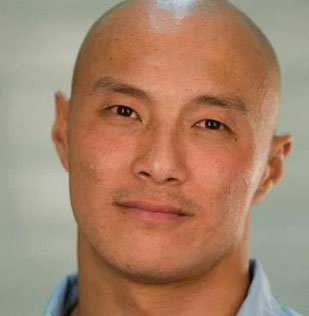 The attention of the Korean American community currently lies on the desk of Illinois Governor JB Pritzker, where a special clemency petition awaits his decision.
Andrew Suh, 49 (Korean name Seung Mo Suh), has been in prison for 30 years, serving a 100-year sentence for the fatal shooting of his sister's boyfriend in 1993 when he was merely 19.
The Illinois Prisoner Review Board (IPRB) reviewed Suh's clemency petition in April and has since forwarded it to the governor. Yet, that petition has lingered on the governor's desk for several months.
Suh's clemency movement has primarily been initiated by Korean American church members, who form the backbone of the Korean immigrant community. It's evident that faith and steadfast support from the Korean American community have played a pivotal role in Suh's endeavors to repent his past and seek forgiveness.
Members of Grace Korean Presbyterian Church in Wheeling, Illinois, have shown unwavering support for Suh.
"I've been acquainted with him since 2006, and he has expressed intentions to assist at-risk youth if released," shared church member Sungmin Kim. "I earnestly hope his plea for clemency is approved this time. He not only wishes freedom for himself but aspires to be a beacon of change in the community."
This marks Suh's fourth clemency appeal. Previous petitions in 2002, 2017, and 2020 were denied by Pritzker and his predecessors, George Ryan and Bruce Rauner. It remains uncertain whether Pritzker will consider Suh's latest appeal.
Based on his original sentence, Suh won't qualify for parole until 2032. However, the current petition gains significance from a new Illinois law, PA 102-1128, instituted in January 2023. This law fundamentally revokes life sentences without parole for minors, stipulating, for instance, that anyone below 21 sentenced to first-degree murder after June 2019 will be eligible for parole following 20 years.
Inside prison walls, Suh has been a beacon of transformation. He secured his bachelor's degree and became a certified optician, extending his teaching skills to fellow inmates. Furthermore, he has been a supportive figure for elderly Korean American inmates, creates an in-prison newsletter, and partakes in a mentoring program for young detainees.
A similar narrative unfolded on July 2023 in California concerning Leslie Van Houten, 73.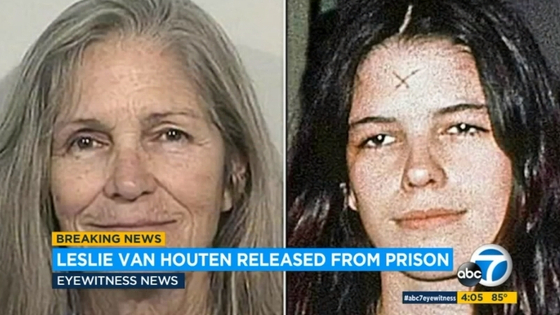 A former disciple of the infamous Charles Manson, once on death row, Houten gained her freedom after 53 long years.
Having been part of the Manson Family, Houten participated in gruesome murders that stunned Los Angeles and beyond. Her crime, orchestrated under a dominant influence, finds a parallel with Andrew Suh's act.
Houten too was a model prisoner. Beyond a single written reprimand in 1981, her disciplinary record was spotless. She even pursued a master's degree in humanities and took up teaching roles within the prison confines.
Initial clemency requests for Houten faced rejection. The state's Department of Board of Parole Hearings deemed her non-threatening, but both Newsom and his predecessor, Jerry Brown, withheld clemency, yielding to unfavorable public sentiment.
David Paek, a criminal lawyer, remarked, "The parole dynamics in Illinois mirror those in California. A governor can veto a felon's parole even if they meet the requisite conditions and the parole board offers a favorable recommendation."
However, the judiciary intervened in Houten's case. The California Court of Appeal, after evaluating her prison conduct, decreed in May 2023 that she should be paroled. While Houten now enjoys her freedom, Suh's redemption remains unclear. With this backdrop, Korean Americans are intensifying their calls for Suh's clemency. Their plea is backed by local politicians and the Illinois Department of Corrections. They argue that if Houten can be redeemed, so can Suh.
Awaiting action from Governor Pritzker, Suh's opportunity for his second life now is in Governor Pritzker's hand.
BY YEOL JANG [jang.yeol@koreadaily.com]