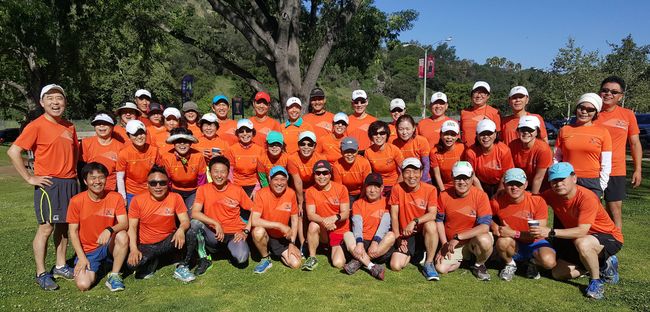 The Korea Daily's nonprofit volunteer organization Happy Village recent received the largest donation in its history.
The Korean American Running Team (KART) sent six checks totaling $356,000 to Happy Village through fundraising director Sunny Choi last Friday. The donation was broken down to ▶$50,000 for the hurricane victims in Florida ▶$10,000 for victims in Puerto Rico ▶$120,000 for victims in Texas ▶additional $1,000 for the rescue operations in Texas ▶$25,000 for wildfire victims in California ▶$150,000 for the rescue operations in Puerto Rico.
Happy Village will distribute the KART's donations to UNICEF today.
"We linked the fundraiser to the competitors participating in marathon tournaments," said Choi. "Our members who completed the run made the donations. About 90 members took part and two of them asked to remain anonymous as donors."
Since 2001, the KART has been holding their Marathon of Love events. This year, they raised over $800,000 by September to make the donations.
Meanwhile, Happy Village is helping nonprofit organizations in the community along with providing scholarship opportunities with an annual budget of $500,000. On Tuesday, Happy Village will distribute the donations to the Red Cross and UNICEF.
By Byung Chang