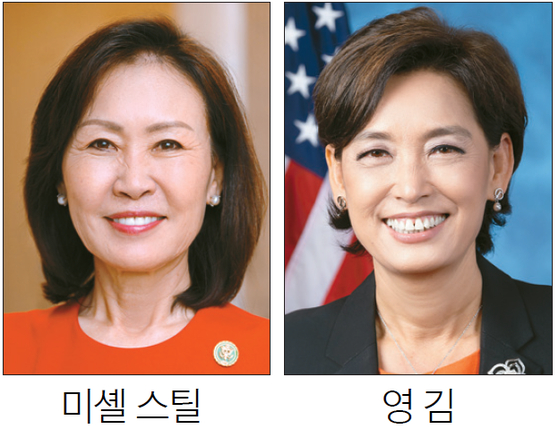 Today marks the one-year anniversary of the mass shooting at a school in Eveland, Texas, that killed 21 people, including 19 children. However, the cycle of mass shootings seems unending.
In particular, the recent shooting tragedy in Dallas, Texas, where three members of a Korean-American family were killed, has ignited anger and brought attention to Asian hate crimes. There have also been several shootings in Los Angeles Koreatown and Missouri over the last weekend.
As these tragedies persist, demands for gun control are growing. The Korea Daily conducted an analysis of the positions taken by Korean-American U.S. Representatives on gun control legislation and their acceptance of funding from gun advocacy groups.
Data on House of Representatives bill voting reveals a sharp division in Korean-American representatives' support for gun control legislation based on their party affiliations.
Over the past two years, two Republicans, Michelle Steel and Young Kim, voted against gun control bills, while two Democrats, Andy Kim and Marilyn Strickland, voted in favor.
Numerous gun control bills and resolutions are introduced in the House of Representatives in nearly every session. For instance, the recently voted-on Assault Weapons Ban of 2022 (HR 1808) saw two Republicans voting against it and two Democrats voting in favor.
Similarly, the Bipartisan Safer Communities Act (S 2938), introduced in June of last year during the 117th Congress, yielded similar results. The final vote on the Bipartisan Background Checks Act of 2021 (HR 8), which aims to curb gun sales, also split along party lines between Democrats and Republicans.
The analysis suggests that the National Rifle Association (NRA) has influenced these contrasting votes through its lobbying efforts and consistent partisan rhetoric.
Numerous organizations and companies lobby Congress and exert significant influence on legislative votes.
The NRA has been lobbying legislators, the administration, and U.S. lawmakers to support gun sales by advocating for the Second Amendment, which provides the legal basis for the sale and possession of firearms.
Based on publicly-disclosed data from the nonprofit organization "Open Secret," which discloses data on campaign finance and lobbying, as well as the NRA's own data, California Representative Young Kim received contributions totaling $18,636, and California Representative Michelle Steel received a total of $21,983.
On the other hand, Democratic Representative Andy Kim of New Jersey did not receive any contributions; instead, the NRA gave $22,852 to the group that helped defeat him. Representative Marilyn Strickland of Seattle also did not receive any contributions.
"Realistically, we have to acknowledge the fact that the link between minority victimization and gun control is unlikely to sway the votes of members of Congress from minority backgrounds," said an organization familiar with the legislative voting process. "But if we continue to see Korean-American victims from shootings, like what we saw in Dallas, it could act as a wake-up call for them to change their mindset."
The NRA is a powerful lobbying organization. In 2022, they spent over $720,000 on donations. In terms of lobbying expenditures, they spent $4.92 million in 2021, $2.63 million in 2022, and approximately $16 million in other expenditures.
Regarding contributions to Congress, the NRA ranked 813th out of more than 30,000 organizations, and 260th out of over 9,000 organizations in terms of lobbying expenditures. In terms of other spending categories, it ranks 19th out of 605 organizations. According to its most recent data, the NRA has 5 million members, including both corporations and individuals.
However, it is worth noting that some companies that previously had joint businesses and partnerships with the NRA have started to sever ties with the organization as the debate on gun control intensifies.
BY INSEONG CHOI [support@koreadaily.com]