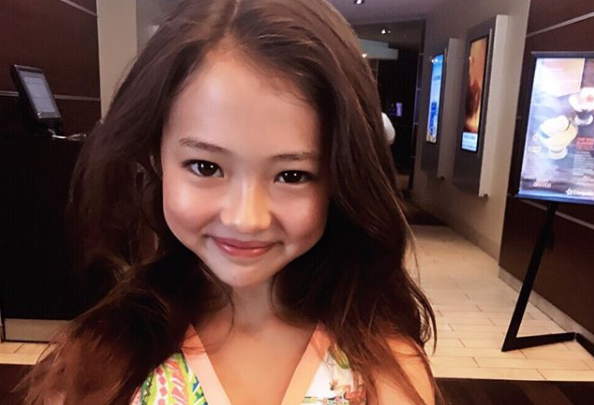 Just look at that gaze and smile.
Who would think she is only 8 years old? Ella Gross is a child model and actress currently living in Los Angeles, CA. She has more than 193k followers on Instagram (which is managed by her mother), and has her own profile on IMDb.
This beautiful girl was born between her American father and Korean mother back in 2008. She also has a little brother, and the 4 of them live together in Los Angeles.
Ella has been modeling for big brands like Gap Kids, H&M Kids, Levi's Kids, Zara Kids, and more. She has not just her beautiful face, but apparently talent for modeling. Ella has contract with model agency 'LA Models'.
She has also officially started her acting career, as she will be appearing on Paramount Network's new show 'Heathers', which will start airing next year. On the show, she will play the younger version of the character Betty Finn.
Ella also has modeling experiences in Korea.
And last but not least, she is an avid lover of Korean BBQ just like any other Korean kids.
If you would love to see this talented girl growing up to be another influential woman, follow Ella Gross on Instagram and let's all hope for her bright future!
by Audrey Joung