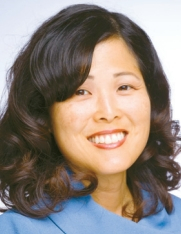 A Korean-American has been named chief of staff to the Office of the Los Angeles City Councilmember for the 8th District, which covers South Los Angeles.
On June 5, Councilmember Marqueece Harris-Dawson announced the promotion of Senior Advisor Joanne Kim to the position of chief of staff.
"I'm excited to welcome Joanne into this new role on the CD8 team," said Councilmember Harris-Dawson in a statement. "Her effectiveness, talent, values, and deep understanding of the many communities in our district are widely known, and she is well-prepared to excel on behalf of the residents of South L.A."
Kim previously served as a Senior Advisor to Councilmember Harris-Dawson, where she played a key role in setting strategic priorities for economic development, housing, and large infrastructure projects.
Kim also worked on L.A. Mayor Karen Bass' campaign for the mayoral race, taking a leave of absence from her role to serve as the outreach director for Bass' campaign office.
"I am honored to serve in this capacity," Kim said. "The councilmember's mission is nothing less than to take bold, swift measures to rectify a half-century of economic neglect and disinvestment in South L.A. We will do this the way that we always have – working through multiracial coalitions across the city who also believe in equity and the power of everyday people to achieve it."
Kim holds a bachelor's degree in economics and a master's degree in public health from UCLA and completed the Nonprofit Leadership Program at the Stanford Graduate School of Business. Prior to joining District 8, Kim served as the COO of the Community Alliance, a nonprofit foundation in South L.A., and served on the boards of UCLA Unicamp and the Asia Pacific Environmental Network.
She also successfully campaigned with local residents to prevent a major oil company from building new wells and burners in South L.A. for drilling more oil.
BY NICOLE CHANG [support@koreadaily.com]