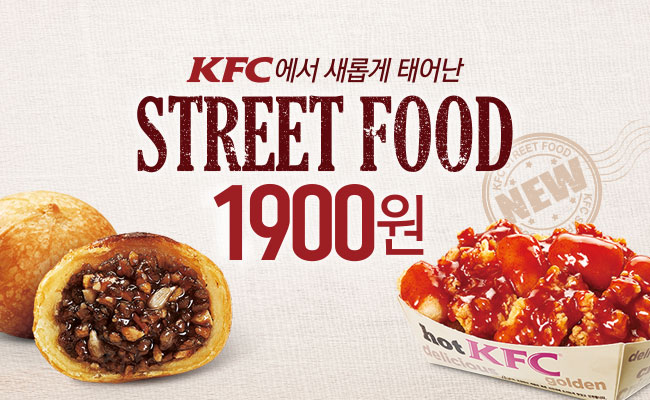 Someone in the development department in KFC Korea must be trying hard to be creative! Following its recent hit, Fried Chicken over Rice, the fast food chain launched a new creative combination, Fried Chicken Tteokbokki.
The new item, "Tender Tteokbokki," is launched as a side to add to your meal, available only for about $2. KFC's signature chicken tenders are topped over the fried rice cake pieces, then the whole thing is covered with sweet and spicy tteokbokki sauce.
People who tasted the new fried chicken tteokbokki from KFC say that the sauce tastes sweeter than that for regular tteokbokki, which makes the item more appropriate as a side or a snack rather than a meal.

Along with Tender Tteokbokki, KFC Korea released two additional items which are as creative as the fried chicken tteokbokki. One of them is the "Ssiat Hotteok," which is a replica of popular street dessert food available in Busan, Korea. KFC's version takes the original, which is chewy dough stuffed with various nuts and sugar, and makes it into snackable mini balls.

"Spoonable Chicken," which is the only meal option among the latest releases, is a great option for cheese lovers. Fried chicken fillet pieces are topped with various toppings, sauces, and cheese and cooked in the oven to be served hot and sizzling.
By Heewon Kim