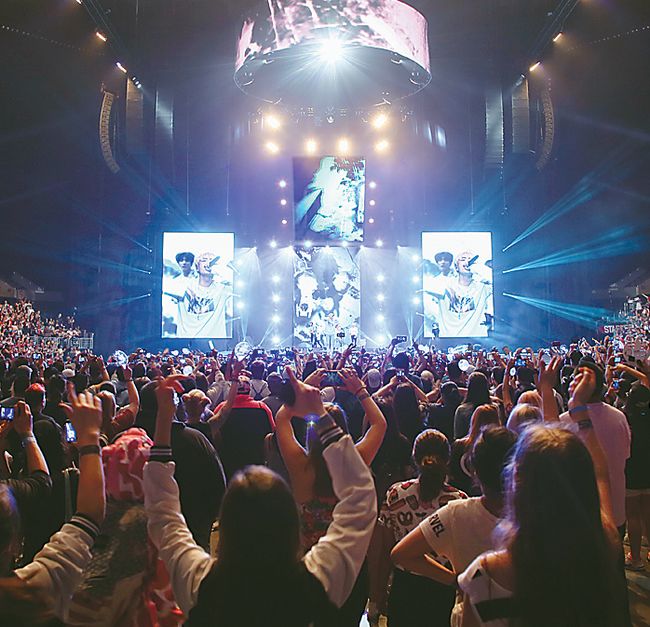 The biggest Korean cultural convention and music festival, KCON, is coming back to Los Angeles this weekend.
KCON, which celebrates its 6th year, is a festival presenting everything about Korean wave, which ranges from K-pop, Korean drama, Korean beauty, Korean fashion, and Korean culture in general. Last year, over 110 thousand visitors visited the cultural convention.
The key of the convention is K-pop concert, which is held over two days. On the 19th, K-pop groups and singers including Girl's Day, Seventeen, and Super Junior D&E are to perform, while artists including Heize and Wanna One are to celebrate the last day of the convention.
'Korean Beauty Booth' and 'K-town Night Market' are also expected to draw a huge crowd. Visitors can enjoy a wide range of Korean food like tteokbokki and galbi, in addition to fusion dishes.
This year's KCON gives a special opportunity to express one's enthusiasm and talent in K-pop as well, as Jellyfish Entertainment is to hold an open audition.
KCON 2017 in Los Angeles will be held from August 18 to August 20 at Staples Center and LA Convention Center. Visit the website for more information.
Original article by Kim Ji-yoon.