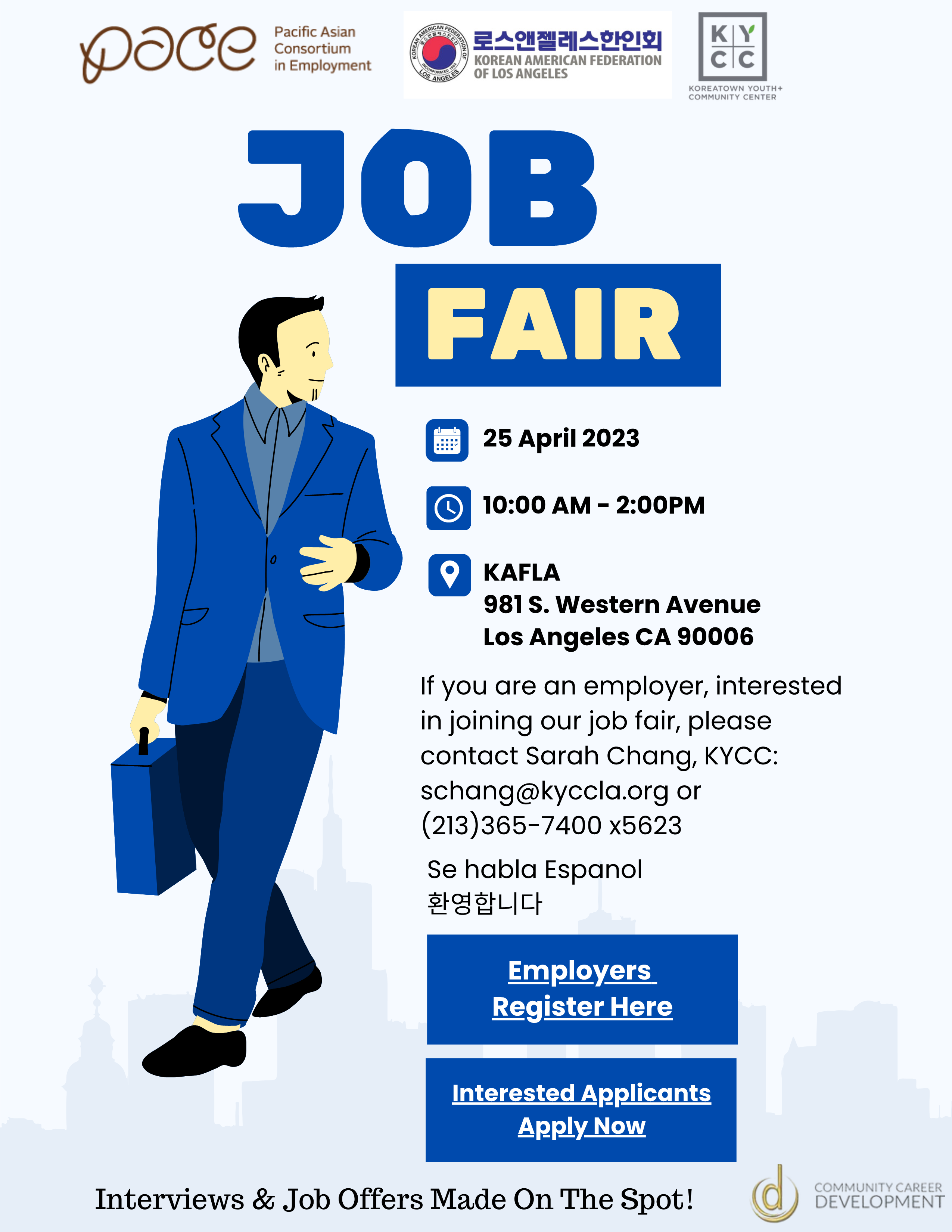 The Korean American Federation of Los Angeles (KAFLA) will be hosting the 'Koreatown Job Fair' on Tuesday, April 25, from 10 a.m. to 2 p.m. at the Koreatown Plaza to help those who are financially affected by the pandemic.
"Due to the severe impact of the pandemic and the poor economic situation, many Koreans are desperately looking for new jobs," said James Ahn, president of KAFLA. "Businesses and organizations are in need of hard-working employees, so we decided to hold a job fair to provide a win-win situation."
The job fair will feature 35 companies and organizations, including the Employment Development Department (EDD), Samsung HVAC, CAL-KOR Insurance, Hilton Hotel, Four Seasons Hotel, LA's 10th District Office, and Aritaum. These companies and organizations will provide on-site guidance and conduct job offers and interviews.
The Korean American Federation of Los Angeles said that some of the participating companies and organizations are hiring regardless of immigration status, emphasizing their interest in Korean workers.
The Koreatown Job Fair requires pre-registration at fs21.formsite.com/GQCMQl/ffhsdsxwmp/index. Parking will be available at the Koreatown Plaza (KTP) parking garage.
Inquiries: (213)458-5571
BY HYOUNGJAE KIM [support@koreadaily.com]