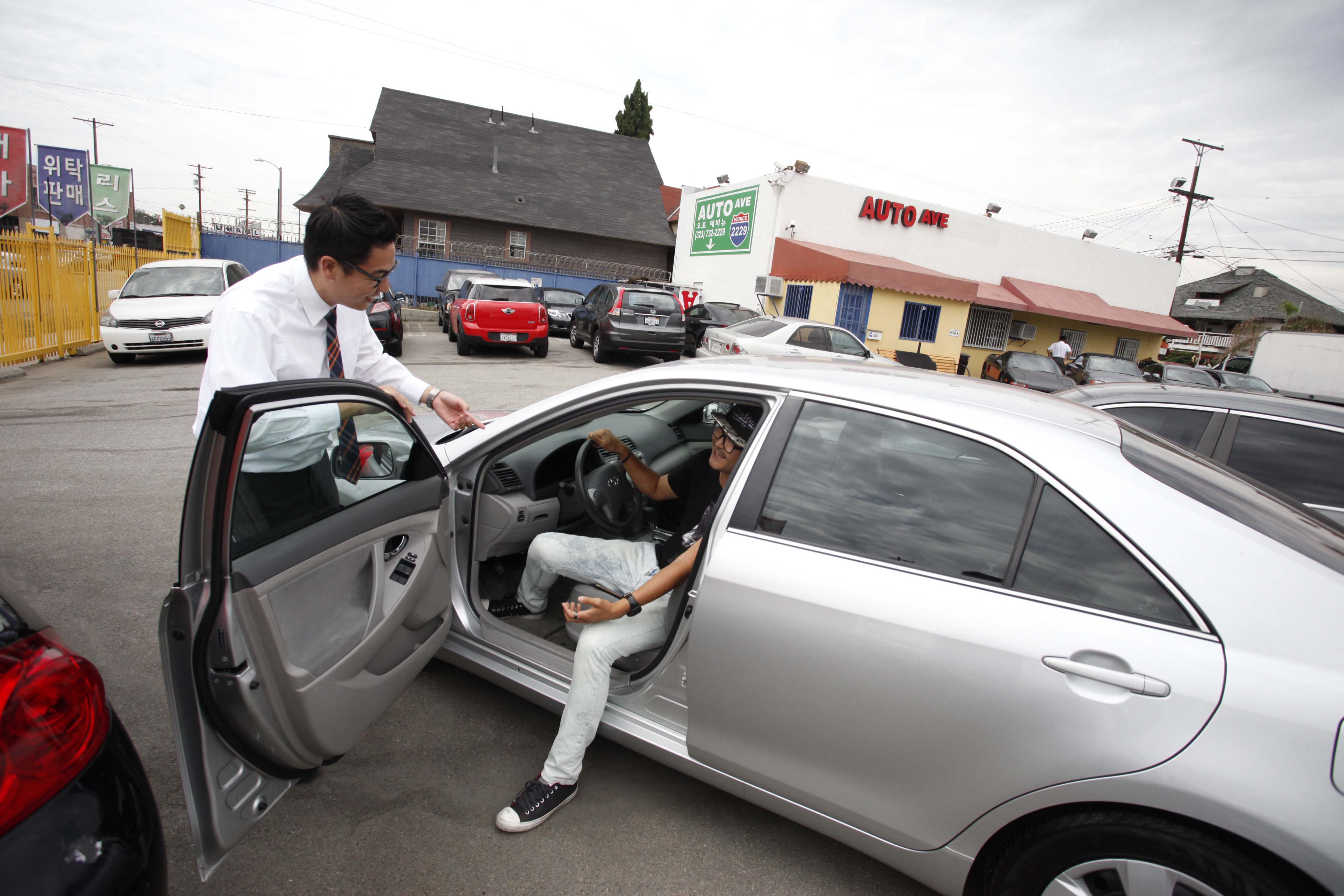 The "spring break marketing" for Korean-American businesses is at its pinnacle nowadays.
Spring break is a time of the year in which students go on a vacation for a week or two to rest. The shopping season for spring break begins as early as the first week of March to the third week.
It is especially effective for many businesses as most graduations are also just around the corner in May.
Among many spring break specials, the most notable discounts are offered by the cosmetic surgery clinics.
Many clinics and skincare services often peak early in the year, generally starting from Valentine's Day in February all the way to the end of March.
"College students often make many inquiries around this time of the year," said an employee at a cosmetic surgery clinic on Olympic Boulevard. "Most of them receive our treatment or counseling alongside their mothers."
Some clinics offer free onetime treatment or issue 20 percent discount on eye and nose surgeries. Some have also halved the prices for lifting or petite surgeries.
Also popular around this time of the year are wireless services.
Many families of four to five seek better deals at a more affordable price for their data plans. The likes of Sprint, AT&T, Verizon and T-Mobile have already come out with their spring plans to supply that demand. The most common deal is the family plan that charges $22.50 per person, discount on the current plan and free addition of a family member.
Even Consumer Reports suggested that the yearend and spring break are the most popular time of the year for new wireless service deals. It also warned that consumers should study every details of the deals, such as eligibility to break the contract or to change to other plans, while they shop.
Car sales also peak briefly in March. Many of the first-time drivers often visit dealerships in search of their first ever cars around spring break.
Leasing is primarily preferred, while "arguments" between a child and a parent are often a common sight at many dealerships.
"We have better deals than usual as this is the time of the year when our previous customers bring their children to shop for a new car," said a salesman at a dealership in downtown. "Size of the car is obviously important, but shoppers must be mindful of the geographic demands of the cars depending on where they live."
Computer retailers and laptop repair centers are also busy during spring break, while travel agencies are fielding calls about various inquiries.
CAPTION: Cosmetic surgery clinics, car dealerships and wireless services are busy in Koreatown as spring training nears. A car salesman at a dealership is introducing a new vehicle to a young customer.
By Brian Choi