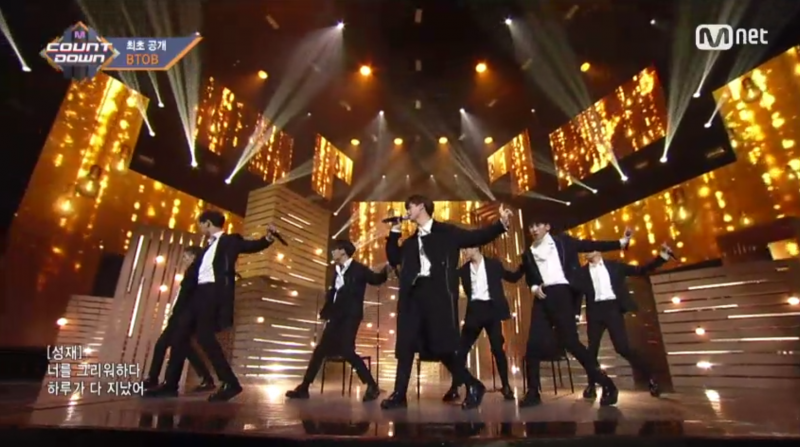 K-pop boy group BTOB is impressing fans with the choreography which incorporates sign language.
On their comeback stage on October 19, the group unveiled choreography for the new title song, "Missing You." Seeing the stage performance, fans instantly took notice that the new choreography incorporates a significant amount of hand gestures.
It was revealed later that the choreography employs sign language to express key phrases in the song. Words in the lyrics, such as "missing," "pass by," "a year," are demonstrated in sign language, to express the key phrase of the song, "a year passed by as I was missing you."
According to the group's choreographer Doobu, it was members' idea to add sign language, especially for their fans with hearing impairments.
Not only the fans with hearing impairments, but other fans of BTOB, too, are touched by the power of sign language to express emotions in words.
An all-boy group debuted in 2012, BTOB consists of members Seo Eun-kwang, Lee Min-hyuk, Lee Chang-sub, Im Hyun-sik, Peniel Shin, Jung Il-hoon, and Yook Sung-jae. The group released its second full-length album "Brother Act." on October 16.
Check out BTOB's sign language choreography below!
By Heewon Kim