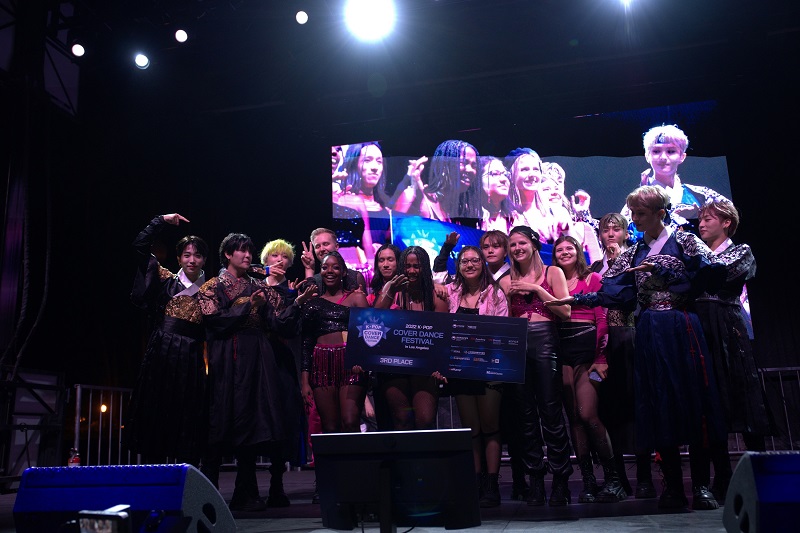 The Korean Cultural Center Los Angeles (KCCLA) announced that the U.S. finals of the 2023 K-POP Cover Dance Festival will take place at 6 p.m. on August 26 (Saturday) at the Main Plaza of Source Mall in Buena Park.
This event is jointly organized by the Korean Cultural Center Los Angeles and sponsored by the Seoul Metropolitan Government, the Korean Entertainment Producers Association, the Korean Music Practitioners Association, and the Seoul Tourism Organization. It's distinct in its celebration of the Korean Wave, or Hallyu, as it brings together American K-pop cover dance enthusiasts, K-pop fans, and the local community for an interactive experience.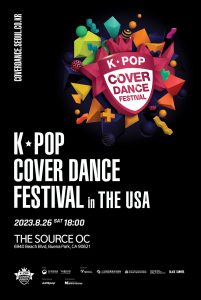 Of the 150 teams from all over the U.S. that registered via the official website, 12 cover dance teams made it past the online preliminary round. These teams will now have the opportunity to showcase their talents at the main event.
The champions of the U.S. finals will then represent the country in the World Finals, set for September 23 in Seoul, South Korea, where they will face off against other top teams from around the globe.
"The Korean Wave, driven largely by K-pop, is rapidly spreading across the U.S. This event aims to offer a meaningful platform for American K-pop enthusiasts to engage with Korean culture and forge new connections," said Sangwon Jung, director of KCCLA.
The K-POP Cover Dance Festival, which inaugurated in 2011, is now celebrating its 13th year. It stands as both an online and offline Hallyu fan interaction initiative that spreads the love for K-pop globally, fostering a positive consensus about the cultural movement.
*Entry to the festival is complimentary. However, for important event updates, please RSVP on the Korean Cultural Center Los Angeles website (www.kccla.org).
**Please note that this is an outdoor standing event. The venue may be subject to change or cancellation if there's inclement weather.
BY EUNYOUNG LEE   [lee.eunyoung6@koreadaily.com]