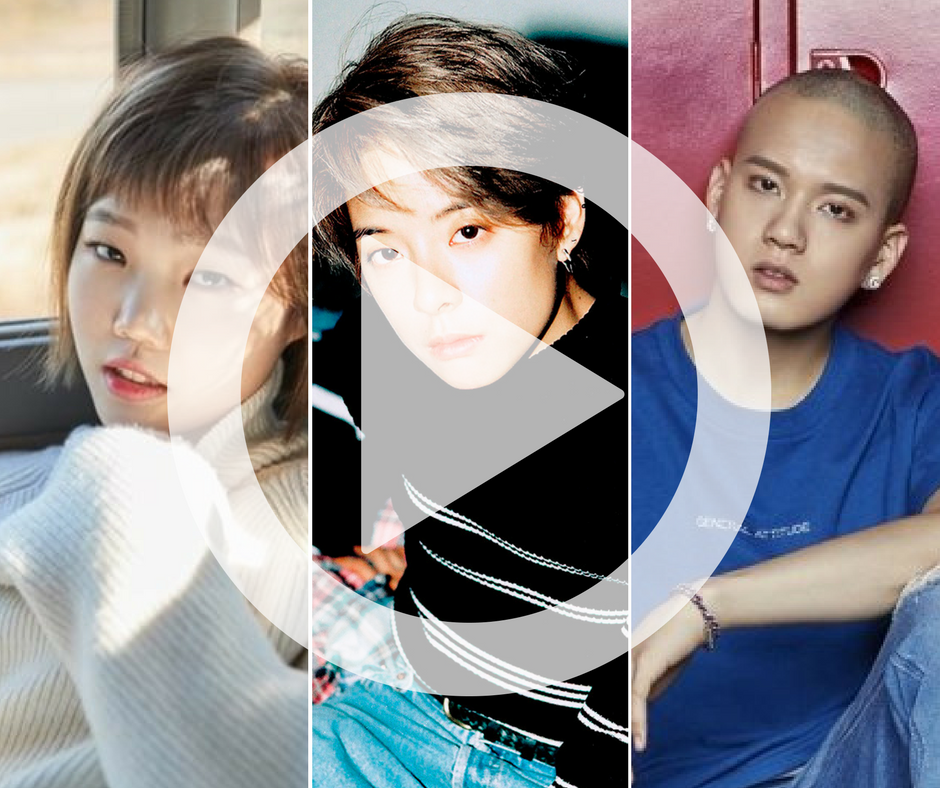 "Hello, This is Mochi Peace!"
A girl with a flawless makeup introduces herself with a nickname. Just as other beauty YouTubers, Mochi Peach, too, uploads professional videos showing makeup tutorials, vlogs, and hauls. However, there is one noticeable difference – the YouTuber is Lee Su-hyun, a member of K-pop duo Akdong Musician.
Previously when she made an appearance in a variety show, Su-hyun mentioned her dream to be a beauty YouTuber, through which she can express her interests in cosmetics and makeup. A few months later, she surprised her fans by actually opening a channel.
For the past 7 months since launching, the K-pop artist has shared 15 videos – each video easily exceeds hundreds of thousands of views and the most views video, which is "Get Ready with Me for GD's Concert" reached 2.4 million views. Currently, the artist has 631 thousand subscribers.
Different from what many had thought initially, Su-hyun's YouTuber activities are not another marketing tactic. On the contrary, the young K-pop star uses it as a platform through which she shares her passion. Fans, too, started to take her passion seriously, as shown in the comments dominated by questions and requests about make-ups.
K-pop girl group f(x)'s member Amber Liu is another established YouTube creator. For the past 2 years, Amber shared 42 episodes featuring a variety of themes. Many of the videos, which Amber edits herself, are vlogs following Amber's life in Seoul, but she also shares contents related to her profession as well. In the cover videos, Amber uses YouTube as a channel to show aspects as a musician she couldn't present as a member of an idol group.
"We decided to start YouTube because it was just something that we wanted to have fun," says Amber in the Q&A video, explaining why she started YouTube. As she explained, many of the videos are light-weighted snackable contents. But fans love Amber's contents mainly because it is the medium she uses to express her true self without the agency's management.
In the video titles "WHERE IS MY CHEST," which has reached 2.4 million views in three months, the K-pop artist responds to hate comments about her non-gender-normative appearance. The artist replies to hatreds using humor as her weapon, perfectly presenting her identity not as f(x) Amber, but as YouTuber Amber Liu.
"I think there is a lot of parts that you can't really see on TV and I think YouTube was the best way to also get closer to you guys," says Amber in the Q&A video. The greatest advantage for K-pop artists of using YouTube must be the fact that they can design their own way to present themselves.
K-pop boy group BTOB member Peniel has regularly been sharing vlogs with fans using YouTube as well. Different from the two K-pop artists mentioned above, most of Peniel's contents are the footages of behind scenes of group activities. However, it is a meaningful attempt as he projects himself the way he interacts with the fans.
Since the K-pop industry is notorious for strict management, young artists tend to become deprived of voices to express who they really are. In this context, YouTube is a clever way artists can use to present themselves with less external influences.
This is not limited to K-pop artists. Comedian Kang Yu-mi, too, manages her own channel and YouTube now is her primary occupation. From ASMR to product reviews to makeup tutorials, the comedian covers a variety of contents through her videos.
To the question asking the initiative to launch a one-person media, she replied, "I can manage it at my own discretion."
"TV shows have reorganizations and people who fire me. I have to do things that I don't want to," she added, emphasizing how the freedom she gained from self-guided contents is meaningful to her.
The use of YouTube among Korean celebrities treats fans with extra pieces of information about the artists. However, it may also imply that the artists are seeking for an escape from the lenses that define – and limit – them.
By Heewon Kim