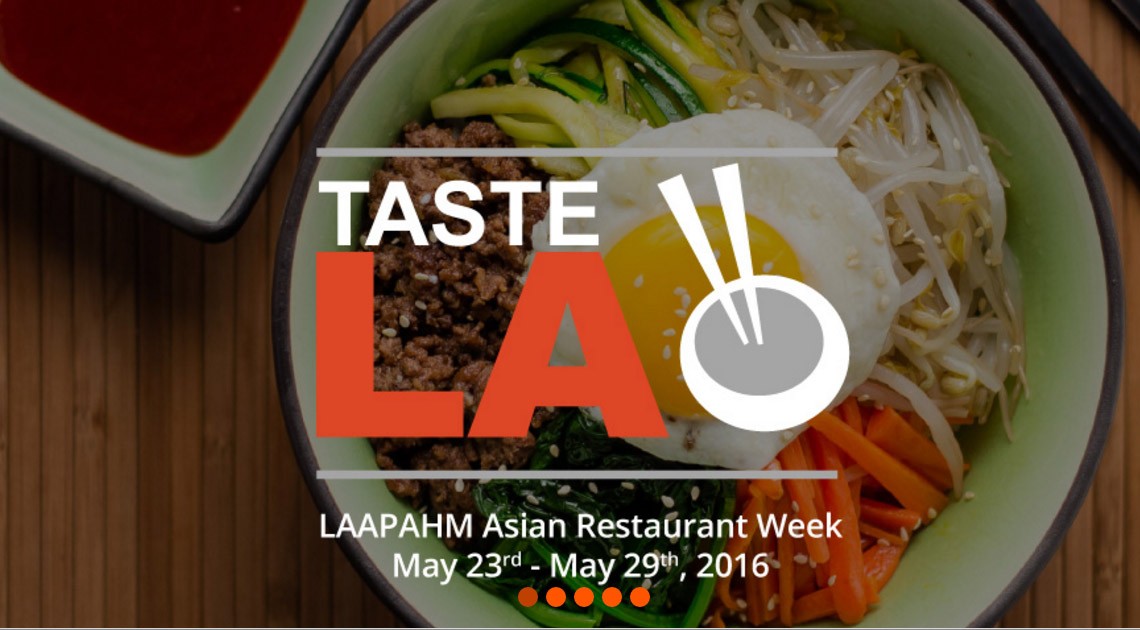 City of Los Angeles is having its first ever Asian Restaurant Week to celebrate Los Angeles Asian Pacific American Heritage Month.
Los Angeles, as one of the nation's top cultural hubs for Asian Pacific Americans, invite Asian restaurants in the City to join and showcase LA's dynamic and diverse Asian culinary cultures to local and even international audiences.
Forty participating Asian restaurants, including HAUS, Chang'an, Beijing Restaurant, Tang, and Broiling Pit BBQ, are to present the taste of Asia to all LA residents. Participating restaurants will put together their choice of APAHM promotions, such as a special APAHM menu, limited edition/seasonal flavors of beverages, discounts or other promotional events.
Participating restaurants will serve delectable dishes from various Asian Pacific countries, including, but not limited to, Korean, Chinese, Japanese, and Filipino – ranging from traditional to contemporary. All LA residents are invited to Taste LA Asian restaurant week on the 4th week of May, so come out and celebrate APAHM!
For more information about participating restaurant list and special promotions, visit apahm.lacity.org/tastela.html.
Original document available from www.koreadaily.com/news/read.asp?page=1&branch=LA&source=LA&category=economy&art_id=4281658
Translated by Heewon Kim