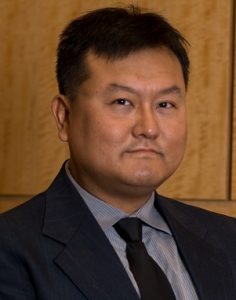 By Jongwon Lee
The author is an attorney.
Recently, I received an email from an advertising agency in Atlanta looking for someone proficient in Korean traditional music, specifically the janggu—an hourglass-shaped drum. A few years ago, there wasn't much interest in Korean culture or music.
Today, Korean dramas and movies are surging in popularity. From the Netflix original series "Squid Game" to the Academy Award-winning "Parasite," Korean movie stars are becoming as recognizable as their Hollywood peers.
However, is the popularity of Korean media mirrored in Hollywood? Specifically, are Korean Americans accurately represented in Hollywood films and shows? According to the Hollywood Diversity Report 2023, released by the UCLA Sociology Department, the answer leans towards 'No'.
The report indicates that while the ethnic diversity of actors in Hollywood has broadened over the past 11 years, especially among Black actors, representation of Asian actors, including Korean Americans, remains insufficient. In 2022, whites comprised 63.9% and Blacks 14.8% of the cast of U.S. films in theaters, but Asian actors — including Korean Americans — accounted for merely 6.5%. The disparity extends behind the camera too: a staggering 83.1% of film directors are white, with just 5.6% being Asian.
Although the count of female directors has grown, they often helm films with smaller budgets than those led by white male directors. Last year, 65 white men directed major theater releases compared to 9 white women. Among Asian directors, there were only four men and one woman, with the latter focusing on female-centric, low-budget comedies.
Conversely, diverse groups, including Blacks, Asians, and other immigrant communities, dominate movie audiences. For blockbusters like "Avatar," "Jurassic World," and "Dr. Strange," over half the viewership last year was non-white, yet the movies' casts and directors remain predominantly white.
Takashi Cheng, executive director of ChimeTV, which owns the Asian-only channel AAPI Entertainment Network, points out that there is still a dearth of films that represent Asian perspectives. He laments that despite the success of "Crazy Rich Asians," a movie starring Asians, a few years ago, there is still a lack of Asian representation in the film industry.
"'Crazy Rich Asians' is the first Asian starring hit in 20 years, following 'Joy Luck Club,' a film about Chinese immigrants in the 1990s," Cheng said, noting that "we may have to wait another 20 years for another Asian hit film." "It's very important to be able to deliver home grown cultural stories from our community in the English language that people can understand," he said.
Two years ago, "Minari", which depicted the journey of Korean immigrants, won the Golden Globe Award for Best Foreign Language Film. The film was labeled a "foreign language film" due to its substantial Korean dialogue, prompting some to accuse Hollywood of "racism."
Korean and other Asian immigrants should no longer be viewed as outsiders on American soil, akin to the "Minari" categorization. It's time for Korean Americans to take a proactive role in Hollywood, championing narratives that genuinely reflect their experiences.