Good morning! It's Monday, July 24. Surprisingly, some people travel to Death Valley to experience the hellish heat. Despite declaring a state of emergency for homelessness as her first act in office, the issue has worsened under LA Mayor Karen Bass' leadership in the past seven months. However, Mayor Bass still has time within her four-year term to reassess her policies and rectify any mistakes.
Welcome to Katchup Briefing, the Korea Daily's weekly English newsletter. Here, I will keep you informed with the latest news updates and perspectives from the Korean American community. If you're interested in exploring more articles and columns from previous weeks, please visit koreadailyus.com.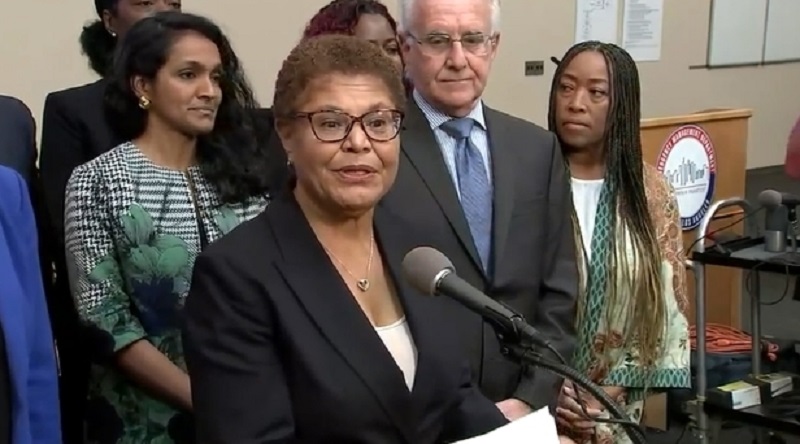 Los Angeles Mayor Karen Bass, the first Black woman to hold the position in the city's 240-year history, has encountered significant challenges during her seven months in office. However, her performance thus far has been underwhelming. Despite declaring a state of emergency for homelessness, the issue has actually worsened under her leadership.
Mayor Bass has made addressing the homelessness crisis her top priority, referring to it as a "do-or-die" issue. However, her plans to combat homelessness have faced criticism for being challenging to implement.
Despite substantial investments in housing for the homeless, the number of homeless individuals has increased. Consequently, homeless encampments in residential and commercial areas have grown, leading to an upsurge in crime, sanitation issues, and frustration among business owners.
The mayor launched the "Inside Safe" program, which temporarily accommodates homeless individuals in hotel rooms with the aim of transitioning them into permanent housing. Although the program's intentions are commendable, its effectiveness has come into question.
Despite the city's expenditure of $40 million on the initiative, only 1,400 people have been moved into temporary housing, with just 77 of them subsequently transitioning into permanent housing. These limited results cast doubt on the program's long-term impact.
Alarmingly, despite the substantial investment in housing for the homeless, the number of homeless people has risen by 9% at the county level to 75,518 and by 10% at the city level to 46,260 compared to the previous year.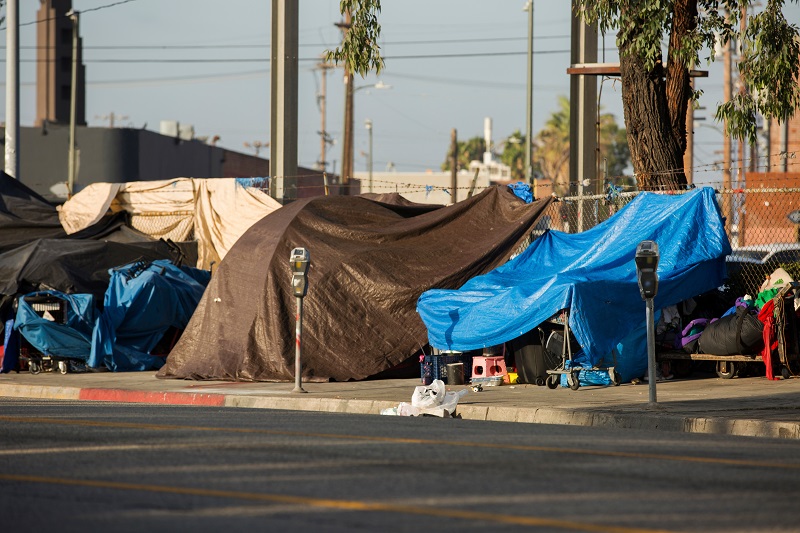 Despite concerns about the program's efficacy, the LA City Council has approved a $250 million budget for the "Inside Safe" program in the current fiscal year. However, citizens worry that committing such a large sum may prove unsustainable, raising questions about what will happen once the funds are exhausted.
Placing homeless individuals in hotel rooms has also sparked controversy, as it may deter travelers from visiting Los Angeles if they must share accommodations with homeless individuals.
LA can learn from big cities in Texas, as the conservative state as a whole recorded a 28 percent drop in homelessness since 2012. Additionally, Texas spends far fewer state dollars on homelessness, allocating about $806 per unhoused person, while California poured around $10,786 for every unhoused person.
Although Texan cities have the advantage of lower housing costs, they prioritize funding for permanent housing instead of temporary shelters and find places for people before clearing encampments. For example, San Antonio built a 1,600-person shelter that offers everything from dental care to counseling, serving nearly the city's entire homeless population in one place. Austin constructed a 51-acre tiny home community that provides permanent housing for 350-and-counting homeless residents.
Although Mayor Bass demonstrates a strong commitment to addressing homelessness, there appears to be a disconnect between her vision and the execution of policies. Establishing efficient processes and fostering clear communication between the mayor and relevant organizations is crucial.
Mayor Bass still has time within her four-year term to reassess her policies and rectify any mistakes. When it comes to addressing homelessness, it is not too late to initiate a fresh start and ensure progress by emulating proper solutions from Texas.
By Mooyoung Lee   lee.mooyoung@koreadaily.com