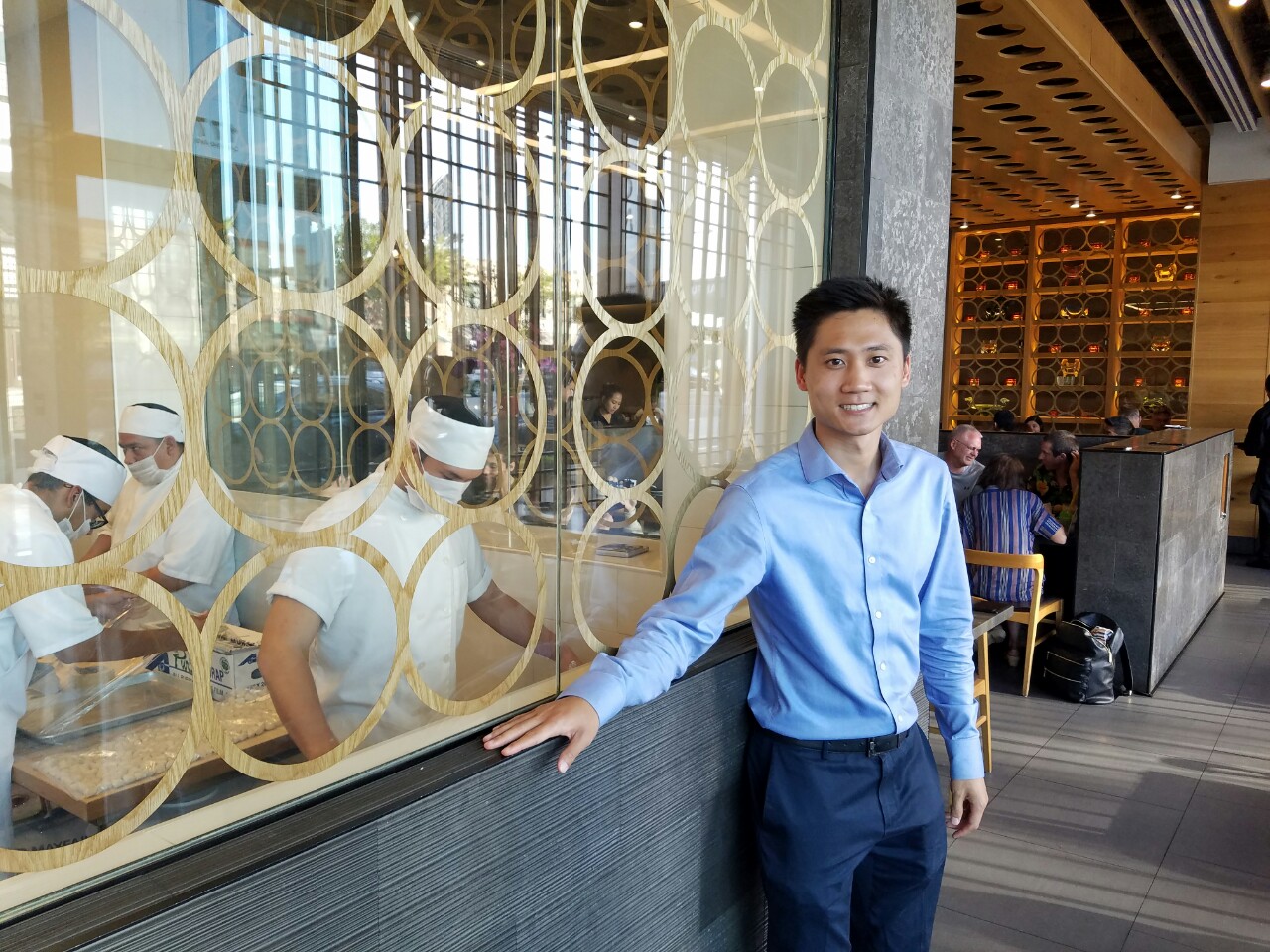 As Apple is Americans' pride and Samsung is Koreans', for Taiwanese people it is 'Din Tai Fung', which is a Taiwanese restaurant chain that is recognized as the world's most famous Dim Sum house.
Din Tai Fung currently has 119 branches in a total of 14 countries. The chain has been selected for multiple restaurant awards that are highly competitive, including The New York Times' one of the top 10 gourmet restaurants in the world in 1993, three consecutive years (2010-2012) of Michelin stars, and Forbes' the world's greatest dumplings in 2011.
Din Tai Fung has become tremendously popular in America, as it is the most desired restaurant to bring in from major shopping malls.
To learn the secret of Din Tai Fung's success, we met Aaron Yang, the Vice President of Din Tai Fung USA and grandson of Din Tai Fung's founder.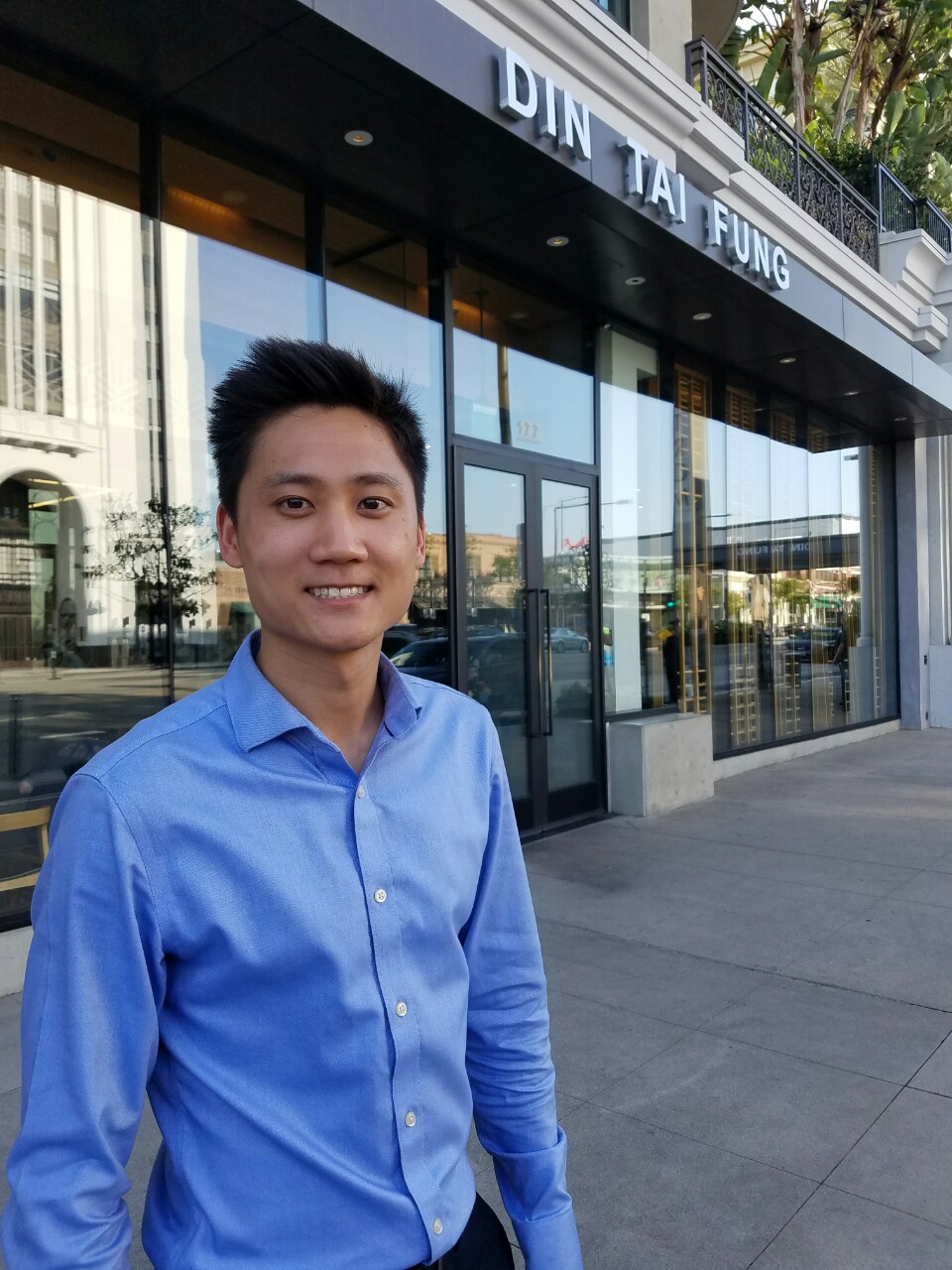 We heard that Din Tai Fung is so popular that it takes a 2 to 3 hour wait to eat at the restaurant.
"The waiting times all vary depending on which branch you go to, but usually there is a 1 to 3 hour wait average. Of course for conveniences, we are providing our customers a system which you can check in at the restaurant and while you are shopping nearby, we send you a text once the table is ready. But, our San Jose branch that just opened is having a very high number of customers, which resulted in more than a 5-hour long waiting time. So, temporarily, only San Jose branch is receiving reservations for now."
How many customers on average do you receive per day?
"The number varies between weekdays and weekends, but per branch usually from 1000 to 2000 customers visit us."
Then, how many Xiao Long Baos does that mean you need to make every day?
"Actually a lot of people are curious about that. It would mean we make about 100,000 to 200,000 Xiao Long Baos each day per branch."
What are the numbers of the branches and employees you have? And any plans for expansion?
"We have a total of 6 branches in the U.S. including 2 in Arcadia, and 1 each in Glendale, Costa Mesa, San Jose, and Seattle. We have about 150 employees per branch, so around 1000 in total. We are planning to open another branch in Torrance in the Fall, and two more in Seattle next year."
We heard that you are getting many offers from shopping malls.
"That's correct. We have been offered to open our branch by pretty much most shopping malls. Also, according to the malls, the CEOs of Nordstrom or luxury brands including Bottega Veneta and Louis Vuitton are requesting to place our restaurant next to their stores."
So three generations in your family have been continuing the family business. Are you doing it because you want to?
"My grandfather didn't want my father (Frank Yang, President of Din Tai Fung USA) to be inherited the restaurant, so he sent my father to study at a design school in the U.S. My father first worked at an American design company after graduation. However, one day he started noticing that 'fake' Din Tai Fung restaurants were opening in the U.S., and also failing in a few months. So he decided to continue the family business since he did not want to see people defaming against grandfather's honor. Then he opened the first U.S. branch in Arcadia in 2000. I also helped him since when I was very young. When we were short of hands, I even went into the kitchen and made Xiao Long Bao. So growing up seeing him manage the restaurant, I often thought I should carry on the family business in the future. To participate in the operation of the business, I majored in Hospitality management at Cornell, and started involving in the business two and a half years ago."
What's the key to Din Tai Fung's success?
"The taste. Our signature menu, Xiao Long Bao is a Taiwanese dumpling that has juice oozes out of it, and it is certainly different from typical dumplings. Actually, it is not easy to make Xiao Long Bao from the beginning. To make a piece of Xiao Long Bao that goes on our customers' table, a 3 to 6 months of training is required. After making hundreds and thousands of it and numerous failures, you can finally make one that qualifies to be served. The exact same taste in all branches is also a secret of our success. Not only the U.S. branches, but also all of our branches around the world have the same taste. We even measure every gram of ingredients on a scale before we start cooking."
* Din Tai Fung's signature menu Xiao Long Bao requires exactly 5g of thin dumpling skins, 16g of juicy pork stuffing, and 18 folding edges.
We saw Korean written in the restaurant's menu.
"Even our first restaurant in Taiwan has Korean in the menu. Almost 80~90% of the customers at the Taiwan branch are Korean and Chinese tourists. We are getting a lot of love from Koreans, and even here. When we opened the Glendale branch, there were more Korean customers than Chinese. Actually two weeks ago, we released a new menu, Kimchi Dim Sum for our Korean customers."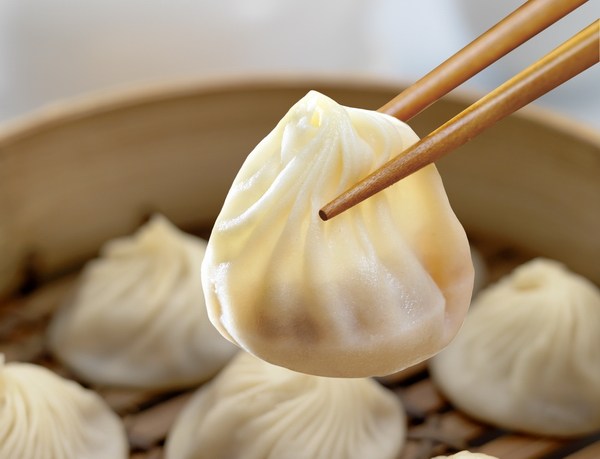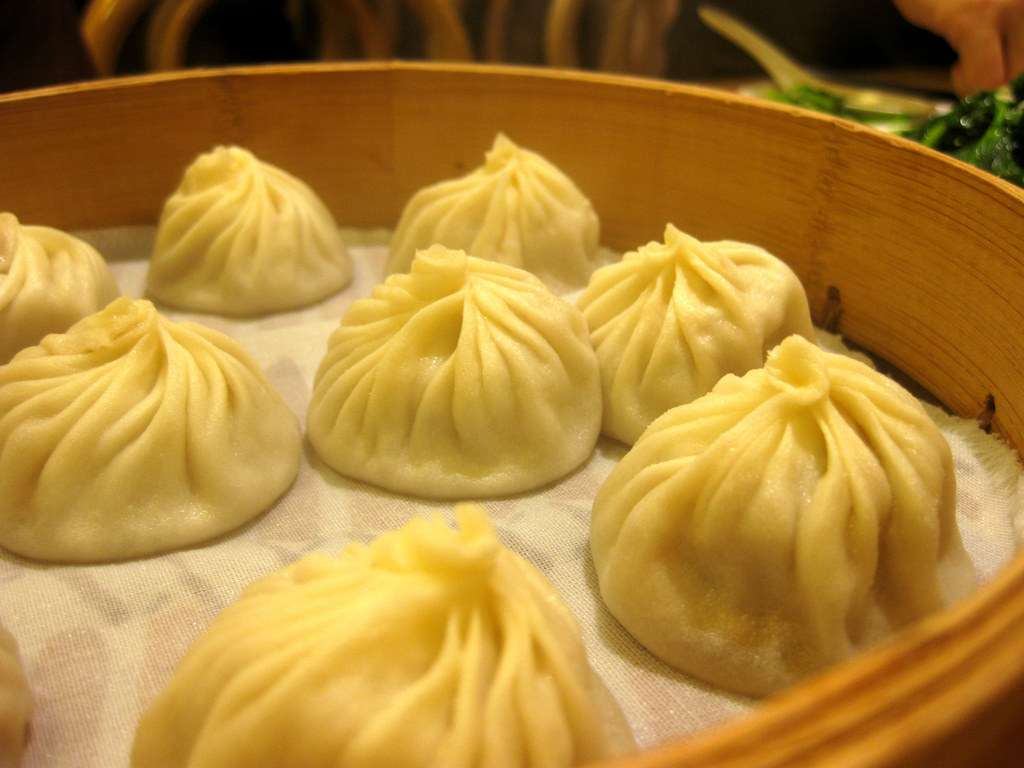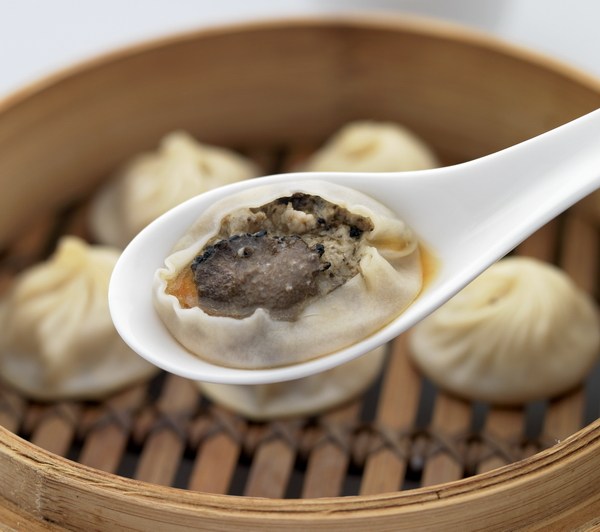 Locations:
Glendale 177 Caruso Avenue Glendale, CA 91210
Tel: (818) 551-5561
Arcadia #2 1088 S. Baldwin Avenue Arcadia, CA 91007
Tel: (626) 446-8588

South Coast Plaza 3333 Bristol St. Space 2071 Costa Mesa, CA 92626
Tel: (714) 549-3388
Westfield Valley Fair  2855 Stevens Creek Blvd, Santa Clara, CA 95050
Tables are Reservation Only Tel: (408) 248-4451

University District  2621 NE 46th Street Seattle, WA 98105
Tel: (206) 525-0958
Bellevue 700 Bellevue Way NE #280, Bellevue, WA 98004
Tel: (425) 698-1095
Website: http://dintaifungusa.com/
Original article available at http://plusnews.koreadaily.com/%EC%84%B8%EA%B3%84%EC%97%90%EC%84%9C-%EA%B0%80%EC%9E%A5-%EC%9C%A0%EB%AA%85%ED%95%9C-%EB%A7%8C%EB%91%90%EC%A0%90-%EB%94%98%ED%83%80%EC%9D%B4%ED%8E%91/
Translated by Audrey Joung