2017 Korea International Ramen Fair was held over the past weekend, from September 9 through September 11. The event held at COEX in Seoul gave a chance for visitors to try the whole variety of instant ramen products from all over the globe.
This year, 80 national and international corporations participated in Seoul's ramen fair. Participating countries included China, Japan, Indonesia, Thailand, Vietnam, and the Philippines.
The 230 booths were crowded with people who were mostly comprised of family units. Visitors with children were busy making stops to try samples offered by some of the participating companies.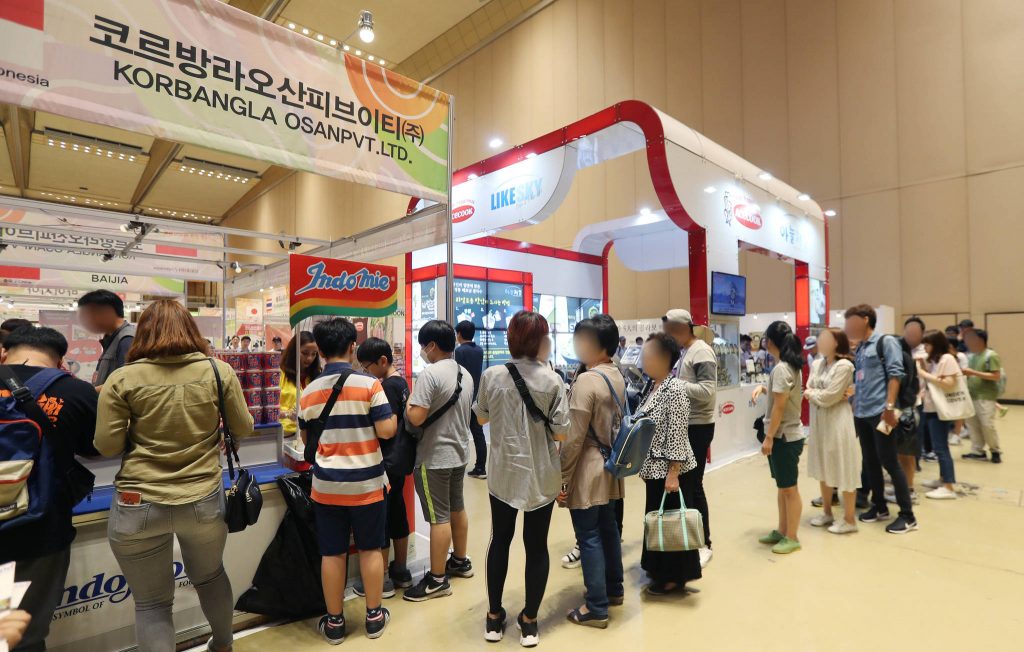 "Make Your Own Ramen" event also attracted a large crowd. Visitors could make their own instant cup noodles by designing the package and choosing noodles and toppings.
Instant noodles were first invented in 1958 by a Japanese company, Nissin, under the brand name Chikin Ramen. The first instant noodle product was launched in 1963 by Samyang Food.
According to World Instant Noodles Association's research in 2015, a person in Korea consumes 72.8 instant ramens a year in average, ranking the highest amount followed by Indonesia's 51.9.
Original article by Shin In-seob