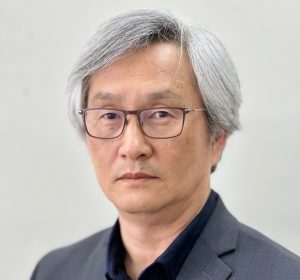 By Dongpil Kim
The author is chief editorial writer of The Korea Daily.
Gaza, Hamas surprise attack, Israel retaliates, casualties soar… Familiar words have been at the top of the world's media for a week now. The Israeli-Palestinian conflict, the 'flashpoint of the Middle East,' has erupted again. Hamas, the Palestinian political militia that controls the Gaza Strip, launched surprise attacks on Israel. This time, it looks really serious. After six days of fighting, the confirmed death toll on both sides has surpassed 2,500, with more than 10,000 injured.
The Gaza Strip is 25 miles long, 3.7 to 7.5 miles wide, and 141 square miles in area. It is less than one-third the size of the city of Los Angeles (502 square miles). More than two million people live in the area. If the Israeli military were to launch a ground offensive, the casualties would likely increase exponentially. Israeli Prime Minister Benjamin Netanyahu has even issued a chilling warning to Hamas: "Every member of Hamas is a dead man."
Bombs and bullets don't distinguish between soldiers and civilians. That's why there are more civilian casualties than soldiers in any war. This war is no exception. The damage and suffering of civilians on both sides of the conflict are indescribable.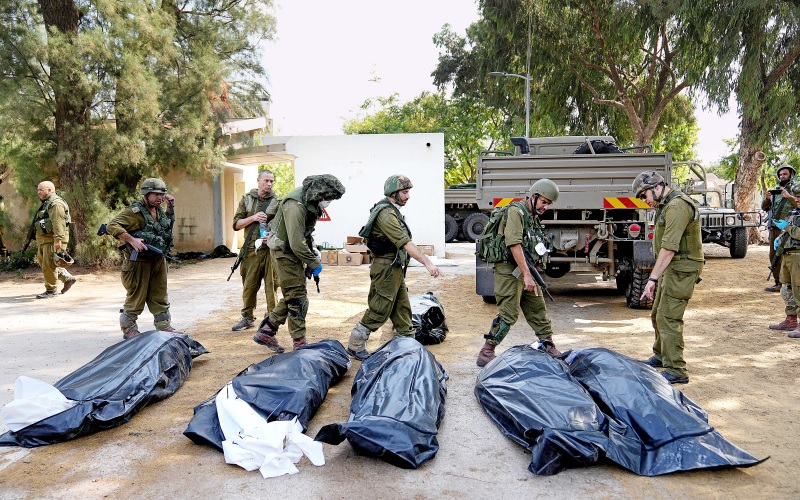 I was struck by two contributions that gave a civilian perspective on the war. One by a Palestinian journalist living in London, U.K., and the other by an Israeli in the LA Times.
"On Saturday (Oct. 7) morning, I was at home in London as news of heavy Israeli bombardment in Gaza was all over my phone. There were more than 300 messages from different group chats. I went to check the one where Ibrahim Lafi was most active, as we were all used to him breaking news before anyone else. I met Ibrahim for the first time in 2021. I was an intern at Ain Media, where Ibrahim also worked as a journalist. He was like a brother who gave me advice when I needed it. He said: 'The situation is escalating. I am going into the office.' Soon after, I texted him to take care, to update me on his location, and to tell me if I could help.
But I became worried when he didn't reply, and it appeared his phone was off. While asking others if they'd heard anything, a colleague said: 'Ibrahim is missing.' I called everyone I knew in Gaza, trying to gather any news about Ibrahim. I called other journalists on the ground and asked if they knew anything. One reporter informed me that many journalists were missing. After many messages and calls, the news came: Ibrahim was killed. Israeli missiles took his life. Everything was a blur after that. I was screaming, crying, and unable to breathe. Ibrahim, my best friend, is gone. It felt like my world had completely ended. I felt like my lungs had collapsed as I frantically tried to find out what happened — this is a feeling many Palestinians are experiencing: not knowing of their loved ones' whereabouts in Gaza."
The journalist described Gaza as the world's largest roofless prison. Since 2007, it has been controlled by Israel by land, sea, and air.
"My wife found out that two of her cousins in their early 20s were staying with their grandmother in a kibbutz on the Gaza border. When they first heard the bombings, they hid in the in-house shelter like they had done before. Then they heard gunshots. Then terrorists shouting inside their house. They locked the door to the shelter and held the doorknob shut as hard as possible. Soon they heard people using a hammer to try to break down the door. Then they smelled smoke coming in under the door and through the window. They did not have food or water. They still managed to wet some clothes and push them into the gaps between the window and the wall so they would not suffocate.
They stayed there in the dark, in silence, for many hours, fighting to keep the door closed. Finally, they were rescued, and the army evacuated them to another location in the village. When they left the shelter, they saw that everything in the house was burned. Many people from that village were kidnapped to Gaza on Saturday, babies and grandmothers included. Many more were murdered, women and grandfathers too. Hamas murdered hundreds of innocent people at a music festival during their attacks on Saturday. They kidnapped scores of others and took them to Gaza on that bloody morning. There are so many horrible videos from this festival; watching them could scar one's soul till the end of one's life. What Hamas did is inhumane. Murdering, kidnapping, and assaulting hundreds of people is not a fight for liberation."
Residing in Tel Aviv, he said he is a pacifist who is working on a PhD degree and has participated in many protests against Israel's military operations in Gaza. He was outraged by Hamas's surprise attack.
Power is cut off in Gaza, and food and water are scarce. Out of a population of 2 million, 300,000 are refugees. Innocent civilians are paying the price for Hamas' surprise attacks.
The history of war began with humanity. But its barbaric and violent nature hasn't changed over the millennia. That's why there is no such thing as a 'good war.' This is why war should be avoided at all costs. As high-ranking military officials and politicians sit in their safe bunkers and press the firing button, countless civilians are left to lament.