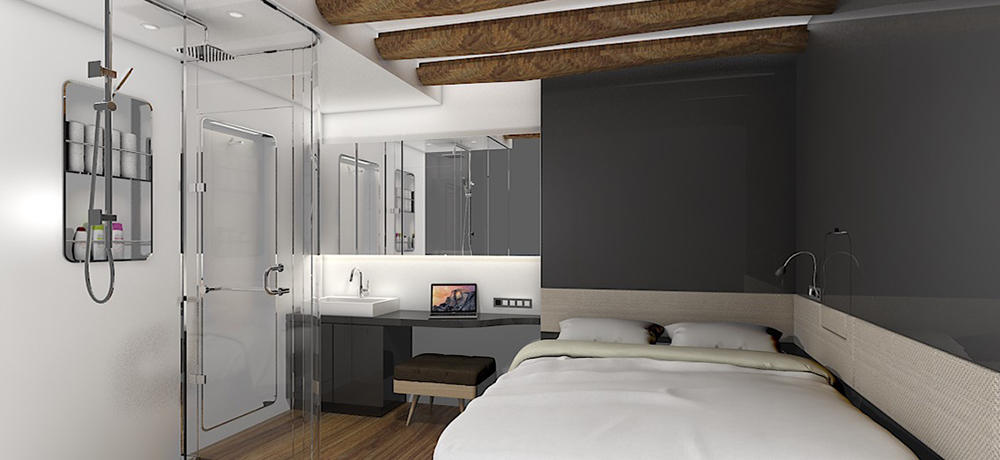 Incheon International airport in South Korea opens the micro-sized hotel 'DARAKHYU'.
DARAK means 'attic' and HYU means 'rest'.
The 24-hour operated capsule hotel is designed to improve the convenience of transit and late-night passengers at Incheon airport. Total 60 rooms, and 30 rooms are available on the east and west side of the main terminal of the airport. The types of rooms are single bed, single bed+shower, double bed and double bed+shower. Single bed or double bed guests can use the shared bathrooms. The size of single bed+shower is 6.3㎡ (1.9py).
The price range is from 7,000 won to 11,000 won (US$5.95-$9.35) per hour, depending on the type of the room.
The hotel adopted the 'Keyless' system which is an IoT based smart home technology.
Not only the services like reservation, check-in and check-out, but also lighting and temperature control are available on mobile devices.
Another characteristic of the hotel is, it is built with the new sound-proof technology which keeps the rooms under 40db.
Original article by The Korea Daily Los Angeles
Translated by Narae Lee