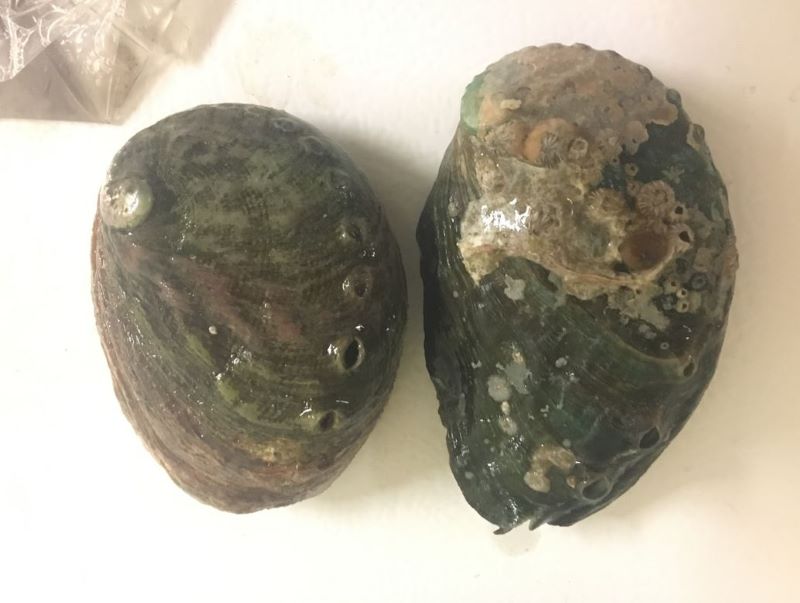 A Korean-American market has been fined approximately $200,000 for illegally importing and selling non-native abalone from South Korea.
According to the California Department of Fish and Wildlife (CDFW), on April 12, a Los Angeles Superior Court judge ordered the Galleria Market on West Olympic Blvd. in Los Angeles Koreatown to pay approximately $200,000 in fines in an administrative proceeding for illegally selling raw abalone imported from South Korea.
Between approximately April 20, 2018, and August 2, 2019, Galleria Market unlawfully purchased at least 797 live disk abalone specimens and unlawfully sold 719 of those specimens to its retail customers, CDFW said. The importation and sales of non-native abalone is illegal, according to authorities.
In July 2019, a CDFW undercover wildlife officers purchased live, non-native abalone specimens from the store. DNA testing of the abalone revealed that it was a disk abalone, which is not native to California.
Through further investigation, CDFW determined that live, non-native disk abalone were being illegally imported through Los Angeles International Airport from South Korea. The Los Angeles City Attorney's Environmental Justice and Protection Unit (EJU) also filed an administrative complaint under the state's Unfair Competition Law.
The court ordered Galleria Market to make a public announcement regarding the illegality of their sales, to pay $174,242 in civil penalties and $4,757.03 to CDFW as reimbursement for its investigative costs. The defendants must also make a $20,000 payment to the California Wildlife Officer Foundation's Californians Turn in Poachers and Polluters ("CalTIP") reward fund.
"Businesses need to play by the rules," said Jessica B. Brown, Supervisor of L.A. City Attorney Hydee Feldstein Soto's EJU, emphasizing that the Market's illegal behavior in this case could have had a devastating impact on native marine life, which are already severely struggling.
"We bought the abalone to a longtime Korean-American wholesaler with the understanding that it had been imported through proper customs procedures," said Galleria Market Manager Sally Park. "Neither the wholesaler nor the market had any knowledge that the importation of the abalone was illegal in the state of California."
"We were notified by the CDFW and immediately stopped selling them, but in April 2021, the LA City Attorney's Office notified us that they were going to bring this to court," she said. "The claim that we threatened the ecosystem when we didn't even release the imported abalone into the ocean makes no sense."
According to Galleria Market, other Korean-American markets that were unaware of the investigation were also caught and are currently being sued.
BY SUAH JANG [support@koreadaily.com]