Project girl group I.O.I is parting after their January concert.
I.O.I's parting differs from general concept of disbandment. Comprised of selected 11 members from Mnet's audition show, Produce 101, I.O.I debuted on May 5, 2016 with a plan to end the group activity on January 31 the following year. Their separation has been a part of their project.
However, what I.O.I has achieved for the past seven months surpassed everyone's expectations. Growth of their fandom is impressive worldwide and tickets for their finale concert, "Timeslip – I.O.I," sold out in a minute.
Concluding activities as a group, I.O.I members now get ready to go back to the agency and group each originally belongs. Despite the short life of I.O.I, the group has changed the K-pop scene's currents
Revitalization of the outdated audition shows
Korean television screens had been occupied with a series of auditioning shows for a long while. Even though the "original audition show," Super Star K is continuing for eight years, recent trend of such shows is rather deceasing, no longer making news.
However, Produce 101 has reversed such trend. Audiences volunteered to be their "producers," voting for the favorite girls based on their efforts and talents revealed through the show. The degree of audience participation has met the expectations of Mnet and its producers, resulting in a remarkable success of the new platform.
Success in the already saturated girl group scene
Following the success of first generation K-pop girl group led by S.E.S and Fin.K.L in early 2000s, a countless number of girl groups have debuted, including Wonder Girls, Kara, SNSD, 2NE1, 4Minute, T-ara, Secret, Rainbow, Sistar, Miss A, Girl's Day, and more.
Between the debut of A-Pink and Dal Shabet in 2011 and Twice in 2015, there had been a stasis in girl groups' popularity compared to that of boy groups.
On the contrary to many presumptions of the end of "girl group era," however, I.O.I sang hit numbers like "Whatta Man" and "Very Very Very," aiding the revival of girl groups in K-pop scene.
Rise of "project" and "collaboration" concepts
I.O.I's success has vitalized the "project" concept, including collaborations. Of course there were collaborations prior to I.O.I's debut, but it was the project girl group that openly demolished the barrier of agency complications.
As if gathering the "Avengers," I.O.I has gathered the most talented from different entertainment agencies, allowing the best combination of artists.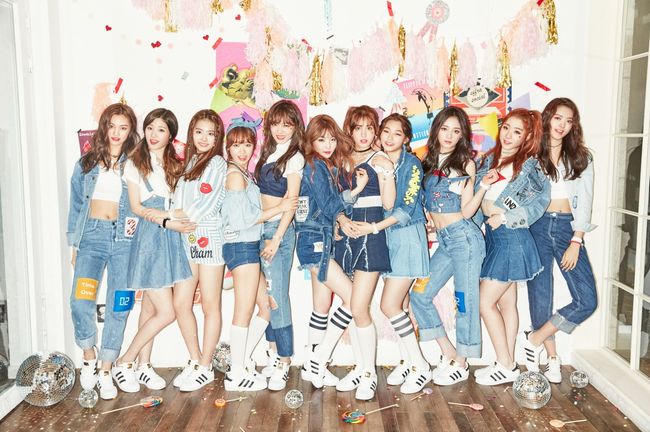 I.O.I, the first project girl group that comprises eleven girls from eight different agencies, received much love despite their nearing departure. Although they soon take different paths, the group will be present in the K-pop scene in various forms.
Original article by Park Hyun-min
Translated by Heewon Kim