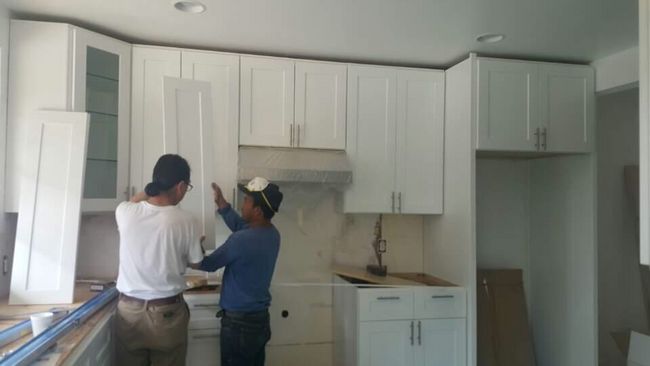 A La Crescenta resident, only identified by his last name Lee, was in search of a new home after his children moved out. He looked at numerous areas, but found nothing that met his budget. After two months of searching, Lee chose to just renovate his current home, but even that was not as easy.
After contacting several home remodeling agencies, Lee was told that he had to wait for weeks. He finally found an agent whose wait time was relatively shorter and finally signed a contract to begin construction after a week.
In fact, many homeowners looking to renovate their properties are facing similar difficulties as Lee. That is largely because the demand for home renovation has been soaring, prompting the market to hit an all-time high.
"The home prices have been rising, so owners would rather renovate their homes rather than make a new purchase," said California Korean Building Contractors Association president Jae-gyeong Jeong. "The renovation market has become very active recently."
The most desired renovation plans include kitchen and restroom, according to many experts. The renovation cost on average is around $10,000 to $17,000 per one restroom, while a kitchen renovation requires approximately $18,000 to $25,000, although larger spaces may need up to $60,000 for a complete facelift.
"One of the biggest contributing factors in the increasing demand for renovation is the limited number of homes available for sale recently," said Dae-young Hur, an agent at Keller Williams Larchmont Realty. "Even a few of my clients ended up staying at their previous homes and chose to renovate them after giving up on looking for new homes."
The popularization of home remodeling has become something of a nationwide trend. Harvard University's Joint Center for Housing Studies estimate that about $300 billion will be spent on home renovation in the U.S. Such a figure is higher than the current all-time high of $285 billion spent in 2007.
The trend has also provided a boost in sales of large home improvement businesses, including Home Depot and Lowe's. Case in point, Home Depot has seen a 6.6 percent increase in net sales in the second quarter of this year, while Lowe's also recorded a 3.7 percent increase compared to the same period in 2015.
By Sung Cheol Jin