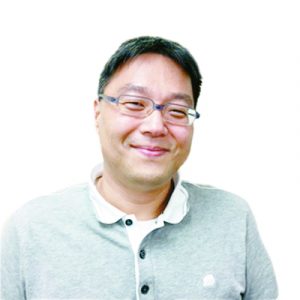 By Sungcheol Jin
The author is business news editor of The Korea Daily.
Mr. Kim, whose annual salary is around $80,000, decided to buy a home in Los Angeles and has been saving for a down payment for six years. His annual savings goal is $20,000. Since 2017, he has been solely focused on saving $20,000 from his after-tax income. He now has $120,000 in his bank account for a down payment, but it's still not enough to buy a home in L.A.
A Korean-American couple with two sons earns $170,000 a year. They currently live in a two-bedroom apartment in Anaheim, Orange County. Recently, the cost of renting has risen so high that they decided to use their parents' money to buy a home. They have been house hunting for the past four months, but if the house price is affordable, the school district is not good, and if the school district is good, the house price is well over $1 million. The couple was undecided about buying a home because they do not believe it would make much of a difference when considering the upkeep cost.
Realizing the dream of homeownership is becoming increasingly difficult in California, including the Los Angeles area. According to a recent report by the California Association of Realtors (CAR), the median home price in California last year was $822,320. Even with a 20% down payment, that amounts to over $164,000. You would need to earn over $200,000 a year to buy a median-priced home.
In fact, real estate firm Redfin calculated that in Los Angeles last year, the annual income needed to buy a median-priced home was $823,500, requiring a minimum income of at least $221,592. In Anaheim, Orange County, where the median home price is $945,000, an annual income of at least $254,286 is necessary.
Mr. Kim would need to save for another five years to make a down payment. The Korean-American couple in Anaheim is $80,000 short of the required income, even with their parents' help. Even if they manage to save for a down payment, they will still have to pay property taxes and monthly mortgage payments, making their financial situation tight.
For more than two years, inflation has eroded real incomes, making homeownership a distant dream. Mortgage rates have been hovering around 7%, thanks to the Federal Reserve's steep rate hikes in an effort to curb prices. Compared to the 3% range just a year ago, my interest burden has more than doubled. While my income has decreased, my interest burden has increased. Furthermore, the disparity in mortgage rates is discouraging sellers from listing their homes, contributing to a shortage of homes for sale. This lack of supply has created a vicious cycle of rising prices and decreasing affordability for buyers, resulting in a cooling effect on the real estate market.
While the conditions for homeownership have worsened, it seems that the government is lagging behind. The need for affordable housing is growing, but the L.A. city government and the California state government seem to have no plans to increase the availability of affordable housing. Instead, they are allocating significant amounts of money to address homelessness.
The L.A. city government has earmarked $1.3 billion, or 10% of its budget, for homelessness next year. Governor Gavin Newsom is proposing the use of Medicaid budget to subsidize rent for apartments for homeless individuals. Despite these efforts to support homelessness, there is no clear policy to subsidize homeownership for low- and moderate-income taxpayers.
This is not to say that homelessness policies are not important, but it is clear that state and local government policies are overly focused on addressing homelessness.
Here's a striking example: Between 2018 and 2021, the state government invested nearly $10 billion in homeless housing support. In contrast, Dream for All, a program that provides up to 20% down payment assistance to first-time homebuyers, recently ran out of funds after just two weeks of implementation, with a budget of less than $300 million. The premature termination of this program underscores the urgency for the government to take action for the millions of people striving to become homeowners.