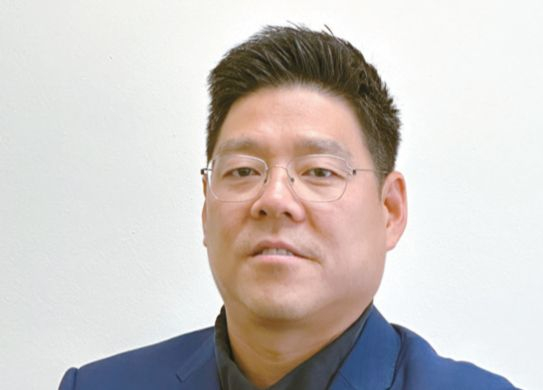 [Nex-Gen Leader: Ian I. Kang]
Ian I. Kang, CPA, a partner at the accounting firm BDO USA, is an expert in mergers and acquisitions (M&A) and private equity (PE) sales. In 2021, he spearheaded the $250 million sale of an Australian software company, marking the most substantial middle-market transaction of its kind during a span of five to six months.
Furthermore, Kang is an integral member of the firm's Korea Helpdesk, a specialized internal task force that assists Korean companies in their expansions into the United States.
As an immigrant and a graduate of USC, CPA Kang reflects on the numerous challenges he faced on his journey to professional success.
"My father brought me to the U.S., but I spent a lot of time wandering around. I majored in accounting on the recommendation of a professor," he reminisces. "I faced many challenges in finding a job because of my status as an international student, but I didn't give up and kept trying." He added, "There were times when I failed the final interview because I couldn't get my visa sponsored, but I didn't get discouraged and applied to more than 100 companies during my graduation year."
Kang's tenacity bore fruit at a job fair, where he met a representative from a fledgling accounting firm willing to sponsor his H1B visa. Through sheer determination, Kang joined the firm, which has since burgeoned to include over 150 employees. "My status was a barrier, but I worked 70 to 80 hours a week to fill the gap and competed with my integrity," he remarked.
Leveraging his fluency in both Korean and English, Kang bridged the communication gap between Koreans and Americans. "With the advantage of being bilingual in Korean and English, I leveraged my role as a connector between Koreans and Americans to create a strong niche for myself," he commented. "Furthermore, I honed my expertise in mid-sized companies and private company inheritance and ownership succession. I achieved partnership at BDO USA by carving out a unique value that was irreplaceable."
Kang's professional trajectory began in 2007 at CohnReznick, a top 20 accounting firm at the time. By 2015, he had ascended to a managerial role as a tax manager at EY, a Big 4 accounting firm. The subsequent year saw him at Crowe as a senior tax manager. His move to RSM US came in 2018, and by 2019, his unparalleled expertise had earned him a partnership at BDO USA.
Drawing from his extensive experience, Kang observed that Korean companies venturing into the mainstream market occasionally neglect corporate accounting and tax considerations due to financial constraints.
"I've seen many cases of Korean companies entering the US market who overlooked the US tax system and neglected tax issues, only to be confronted with a substantial tax liability three to five years later," he noted. "Or even worse, not realizing the full value of their company upon sale due to tax or bookkeeping discrepancies." Kang further analogized, "It's reminiscent of the first-generation immigrants who were disadvantaged due to their unfamiliarity with the U.S. tax system."
"In recent times, there's been a surge in Korean and Korean American clientele in mainstream sectors such as entertainment and sports. I am committed to serving as a conduit for their seamless integration and success in their respective domains," Kang stated.
Another ambition close to Kang's heart is nurturing the next generation of bilingual accounting professionals.
"I am ardently devoted to identifying and mentoring young, talented Korean American accounting professionals. My aim is to elevate the presence of Korean Americans in the tax and accounting realm," he expressed.
BY HOONSIK WOO    [woo.hoonsik@koreadaily.com]