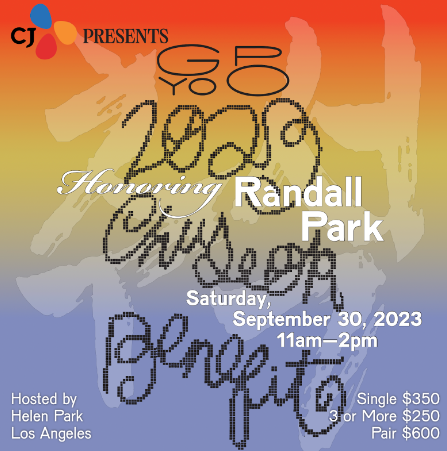 As autumn unfolds, Chuseok (often termed "Korean Thanksgiving") is a celebration that emerges as the most anticipated date on the calendars of those of Korean descent. This year, GYOPO, a non-profit centered around the arts providing free educational programs in Los Angeles and beyond has organized an event that offers more than just cultural festivities.
The benefit will honor accomplished Korean American actor, director, writer, and renowned producer, Randall Park this year. Along with guests such as actor John Cho, artist Anicka Yi, and designer Carol Lim; the benefit promises an unforgettable experience for all attendees.
Formed after the 2016 presidential election, GYOPO empowers the Korean diaspora and welcomes volunteers from other marginalized groups. Los Angeles, hosting the U.S.'s largest Korean diaspora, is the base for GYOPO. This volunteer organization of cultural producers and arts professionals focuses on educational programs that enhance understanding of the Korean diaspora, serving as a hub locally and internationally.
Created with a vision to offer a nurturing hub where individuals can experience a sense of safety and belonging, GYOPO has excelled in bridging cultural gaps and forging connections among people of Korean descent.
The event is slated for Hollywood, running from 11 a.m. to 2 p.m. on September 30. The exact information such as location, parking, and contents will be sent out to those who purchased the ticket. Proudly sponsored by CJ, the day will feature several Korean American food and beverage brands, including Kikori Whiskey, Jumo, Dokkaebier, and Halmi. To further delight the attendees, catering by Chef Jo Ann Kim, Bao, and other renowned Korean businesses from Los Angeles will be available. Admission tickets ranging from $0 to $350 will guarantee access to food and drinks at the benefit.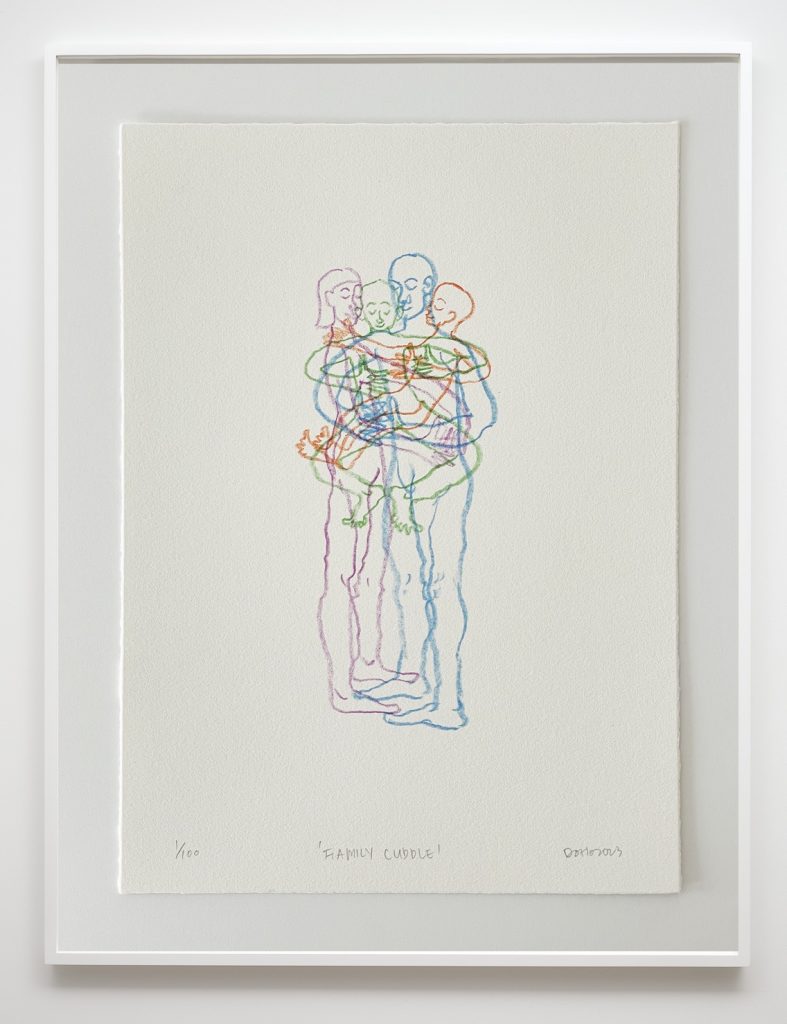 Art enthusiasts can revel in an exclusive display of this lithographic print, Family Cuddle by Do Ho Suh. Each fall, GYOPO collaborates with a diasporic Korean artist and will be unveiling the 2023 artist edition by Do Ho Suh. Benefit attendees will exclusively view the prints in person along with the opportunity to purchase the prints.
For the younger crowd, the Drawwing Cabinet will curate activities ensuring a fun-filled experience for children.
What began as a response to the 2016 presidential election to create a sense of agency and connection for members of the Korean diaspora, the organization has evolved with increasing support from the Korean diaspora globally.
Today, GYOPO continues to share programs that spark important discussions and engage in a wide range of topics spanning politics, history, education, art, and media to Los Angeles and beyond. To learn more about GYOPO and their mission please visit: https://gyopo.us/ and engage with them on Instagram @gyopo.us.
"Overall, it's important for us to create a space for creatives and for them to feel supported, GYOPO aims to educate and spread awareness to those who are interested in the arts, and encourage members of our community to explore themselves creatively by immersing themselves in our workshops, discourse, and programs," said Jenny Bong, the communications manager of GYOPO.
This event is exclusive to ticket holders. Single tickets are available for $350, with pairs priced at $600. For groups of three or more, the cost is $250 per person. Children between the ages of 3 to 10 are granted free admission. Tickets can be purchased at: https://events.humanitix.com/gyopo-s-5th-annual-chuseok-benefit/tickets.
For an in-depth look at Gyopo and the Chuseok event details, visit: https://gyopo.us/2023/09/05/5th-annual-chuseok-benefit/
BY JUNHAN PARK   [park.junhan@koreadaily.com]