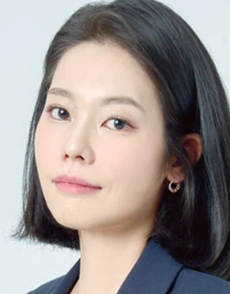 Aram Hahn (37), a former journalist at The Korea Daily who now heads HYBE Entertainment's concert division, responsible for organizing tour concerts for groups BTS and SEVENTEEN, has been included in Billboard's "40 Under 40" list of young leaders under the age of 40.
Billboard's official website wrote on May 13, "Hahn, 36, has been integral in the concert strategies of major HYBE draws including BTS, Tomorrow X Together, SEVENTEEN and Enhypen.
After working at Live Nation Korea, where she planned global tours for Korean artists and Korean concerts for foreign artists, the Seoul-based executive joined HYBE in early 2019. Her leadership in the concert business division played a key role in HYBE ranking No. 8 on Billboard's year-end Top Promoters chart in 2022. In April, she assumed a new role that encompasses concerts and other HYBE business activities."
HYBE's concert business division is part of HYBE's solutions business branch, HYBE 360.plans. They produce and operate content and services such as global concerts, fan meetings, high-quality in-person and online concerts, and theme parks to enhance the customer experience.
Billboard's "40 Under 40" is a list of young leaders in the music industry under the age of 40, selected by Billboard as the next generation of music industry leaders leading the revitalization of the post-pandemic performance industry. Hahn previously worked as a reporter in the city desk at The Korea Daily from 2009 to 2010.