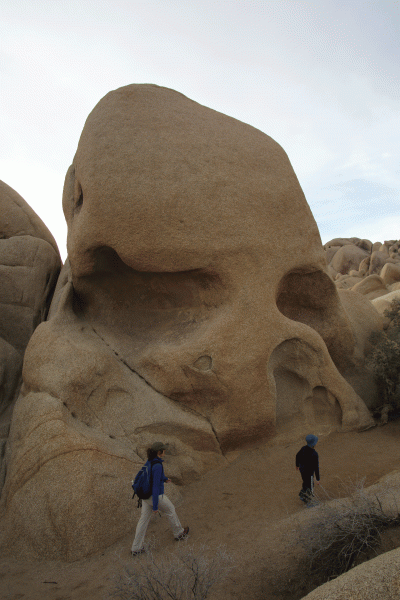 People who have visited Joshua Tree National Park during the day time don't hide their disappointment. Well, their complaints may not be totally unreasonable – trees are not as impressive as those of Sequoia National Park and there is no shade or whatsoever to avoid the sun. However, if you visit Joshua Tree National Park when the sun is gone, you won't be able to do anything but being amazed.
Unlike urban or even suburban settings, Joshua Tree National Park is free from obstacles to interrupt your stargazing – no light pollution, high buildings, or tall trees. This surrounding environment makes Joshua Tree National Park one of the best places to admire the beautiful night sky with the Milky Way.
Each end of the lunar month is ideal to visit Joshua Tree during the night, with its moonless night sky making stars shine the brightest. May 5th is the day for this lunar month. Milky Way is visible at around 3am, and right before the sunrise is the best time for the stargazing. On the morning of May 9th, Mercury will transit across the face of the Sun. This will be visible with the sunrise through 11:40am.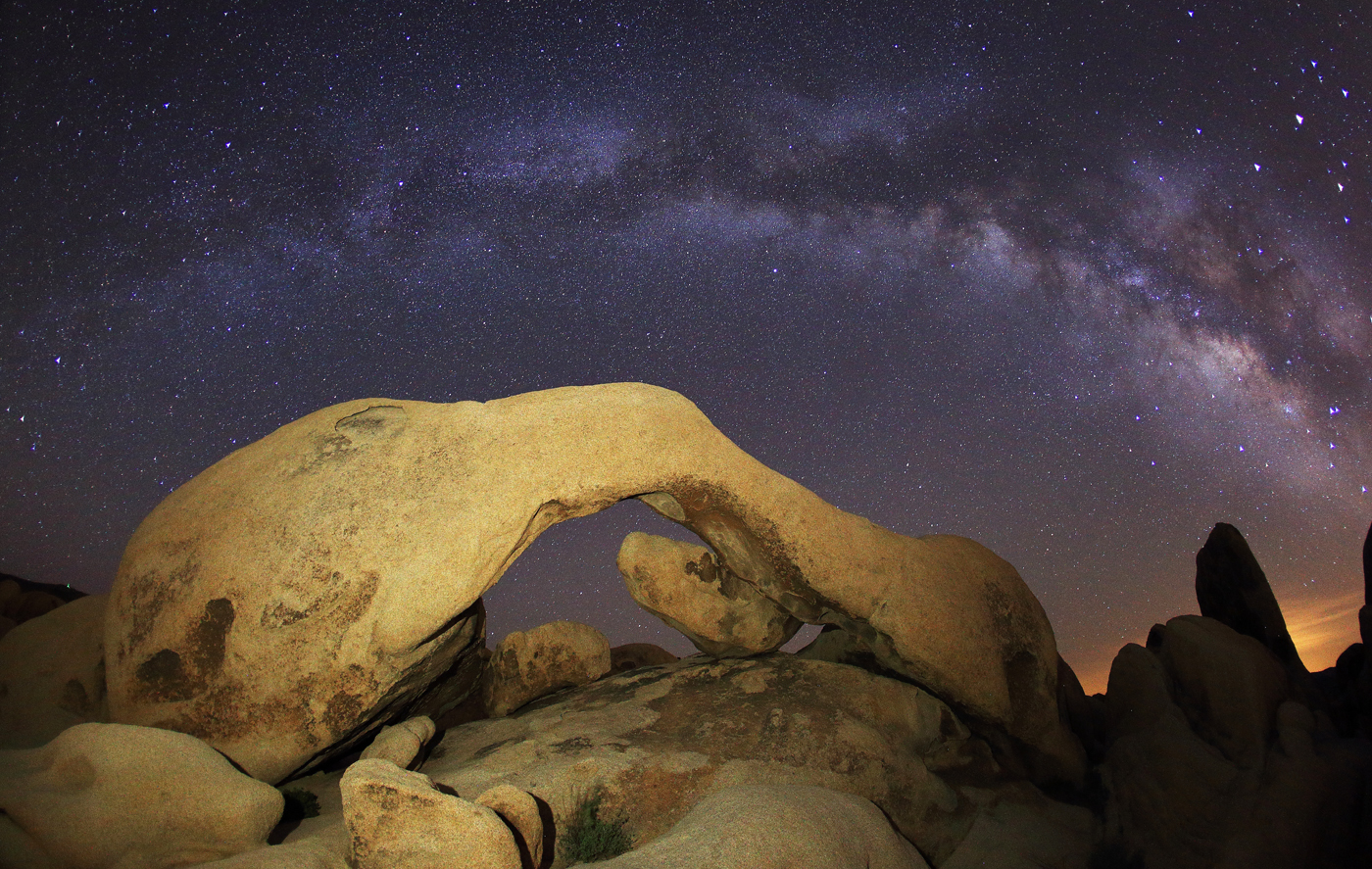 Best way to enjoy the night sky is to set a camp to stay warm and safe. There are eight car camping sites in the Park – most campgrounds are first-come, first-serve, while reservations are available for Black Rock and Indian Cove campgrounds during the busy season from October through May. Each camping costs $15 to $20 and you can book a site online at www.recreation.gov or by calling 877-444-6777 up to six months in advance of your visit.
More information about stargazing available from www.nps.gov/jotr/planyourvisit/stargazing.htm
More information about Campgrounds available from www.nps.gov/jotr/planyourvisit/campgrounds.htm
Useful Free Apps for Stargazing
★Phase of the Moon
This app informs you about phase of the moon as well as the times of moonrise and moonset. If you drag the moon with a fingertip, you can also learn about the changing shape of the moon depending on the time and date.
★Skyview
If you ever wondered which stars make which constellation, this app will present the perfect guide. Simply open the app and point your phone to the night sky to find stars, constellations, and more.
★Transparent clock & weather
Transparent clock & weather is an Android application that offers more information than time and weather, such as night weather forecast and amount of clouds.
Original document available from www.koreadaily.com/news/read.asp?art_id=4220555
Translated and edited by Heewon Kim