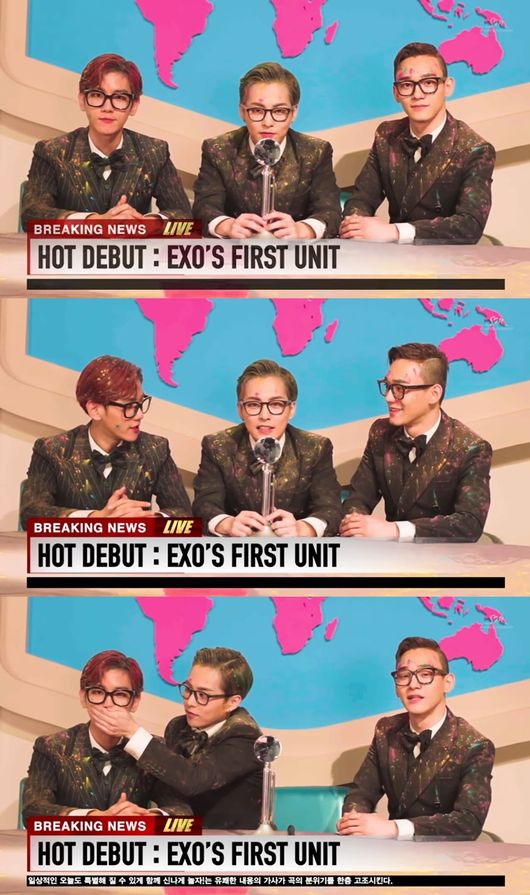 EXO's first unit group with Xiumin, Baekhyun, and Chen was unveiled today (22nd) as they released the first teaser.
SM Entertainment released the unit's teaser through their official Youtube channel.
In the teaser, the three themselves appeared as they were announcers, and announced their plan as EXO's first unit. Especially they make fans curious by bleeping the name of the group, title of the title song, and release date.
Furthermore, they asked for more anticipation saying "We've gathered together to give all of you happiness. Please wait for great performances and love us."
Meanwhile, they will start official activities after releasing the official album at the end of October.
SM Town's official video on Youtube:
https://www.youtube.com/watch?v=tVdMv42WxY0
Original article available at http://www.koreadaily.com/news/read.asp?art_id=4700509
Translated by Audrey Joung