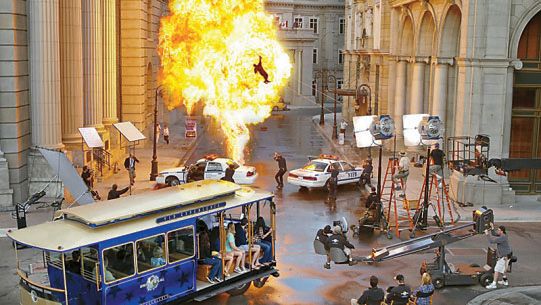 As the 2016 Oscars is nearing, interests in the Academy is inflaming. However, the Oscars feel somewhat distant to most people as not so many people get chances to see beyond the TV screens. If you feel this distance, how about trying these other events that you can feel the Academy closer than ever?
1. 24th Annual Art of Motion Picture Costume Design
919 S. Grand Ave. LA
FIDM Museum & Galleries' popular annual exhibition shines the spotlight on costumes that help bring memorable film characters to life. This year's exhibition will feature more than 100 costumes representing 24 of 2015's most notable films in a variety of genres, including one from Grand Budapest Hotel, last year's Academy Awards for Best Costume Design winner. Visitors have the opportunity to see the exquisite designs and craftsmanship produced by Hollywood's top costume designers.
2. Oscar Week Events at Samuel Goldwyn Theater
8949 Wilshire Blvd., Beverly Hills
Nearing the 2016 Oscars, various events are offered from Samuel Goldwyn Theater from 23rd to 27th. Events cover different genres and fields of films, including Shorts on 23rd, Documentaries on 24th, Feature Animation on 25th, Foreign Language Film on 27th. There also will be Makeup and Hairstyling Symposium on the last day of the events. Admission is $5, except for the last day, which is free.
3. Studio Tour at Universal Studios Hollywood
100 Universal City Plaza, Universal City
You can get to see costumes, makeup, as well as studio and set for the Oscar nominee films at Universal Studios. The Studio Tour is included with all theme park admission tickets, which cost $75 -95 depending on which day you visit.
Original document available from http://www.koreadaily.com/news/read.asp?art_id=4033938
Translated by Heewon Kim