The City of Los Angeles has been busy with various food festivals recently. LA Food & Wine Festival is going on through today, while local events, such as K-Town Night Market, are held here and there. This Saturday, October 1, another food tasting event will launch at The REEF in DTLA.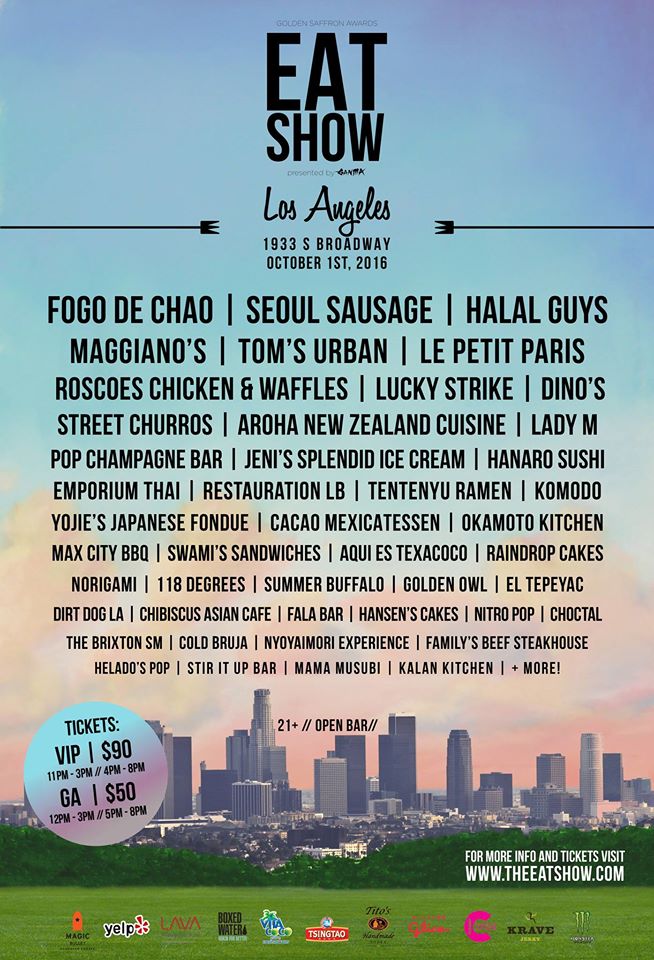 You can expect something different from this event. Unlike large scaled food festivals inviting over 100,000 visitors, The EAT Show, which invites only 2,000 guests in total, is a rather intimate showcase of LA's culinary industry.
The event will showcase over 50 vendors from the LA and OC area, including Fogo De Chao, Seoul Sausage, The Halal Guys, Roscoes Chicken and Waffles, Street Churros, Jeni's Splendid Ice Cream, Raindrop Cakes, Dino's Chicken, and more.
There will be two 3-hour sessions, 12-3 pm and 5-8 pm. General admission tickets for the event are $50, which equates to less than $1 per restaurant.
Visit TheEatShow.com for more information.
By Heewon Kim