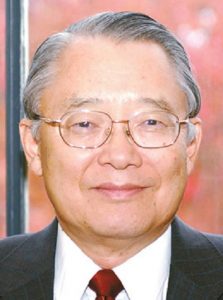 Dr. Sang Hyun Lee, the first Asian professor in the history of Princeton Theological Seminary, passed away on September 4 at the age of 85.
Dr. Lee was a world-renowned scholar and a first-generation Korean American theologian. His distinguished portrait hangs in the Princeton Theological Seminary Hall of Fame.
For 31 years, starting in 1980, Dr. Lee taught systematic theology at the graduate school. During his tenure, he founded the Asian American Program (AAP). He is a trailblazing figure in the American theological community, having introduced and defined terms like "Asian-American theology" and "immigration theology."
A native of South Korea, Dr. Lee graduated from Gyesung High School in Daegu before moving to New Jersey in 1955. After earning his bachelor's degree from the College of Wooster, he went on to secure a doctorate in philosophy from Harvard University. Before his tenure at Princeton Theological Seminary, he taught at Hope College.
"Dr. Lee was a globally recognized scholar who delved deeper into Jonathan Edwards' theology than anyone else in his time," remarked Princeton Theological Seminary President John Bowlin. "His legacy will endure not only through Princeton Theological Seminary but also via the myriad students he educated and the multitude of pastors and scholars he mentored."
Dr. Lee's funeral is scheduled for 3 p.m. on September 15 at the Kingston Presbyterian Church in New Jersey.
BY YEOL JANG [jang.yeol@koreadaily.com]