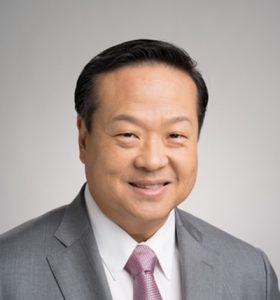 Dr. Edward Kim, a prominent authority on lung cancer, has been honored as one of this year's Top Diversity Leaders.
City of Hope, one of the preeminent cancer research and treatment organizations in the United States, announced on November 6 that their Vice Physician-in-Chief, Edward S. Kim, M.D., M.B.A., has been recognized as a 2023 Modern Healthcare Top Diversity Leader.
Modern Healthcare annually celebrates industry leaders and organizations that significantly impact healthcare policy nationwide.
Dr. Kim earned this distinction for his innovative contributions to clinical trial research and commitment to hiring faculty from diverse backgrounds.
Before joining City of Hope to helm the Orange County Center in 2020, Dr. Kim distinguished himself at the Levine Cancer Institute in North Carolina as the director of clinical trials. His previous appointments include faculty positions at the University of North Carolina School of Medicine and a tenure at the MD Anderson Cancer Center in Houston.
"I am thankful to Modern Healthcare for acknowledging the vital importance of ensuring equitable access to life-saving cancer research and treatment for all community members, regardless of ethnicity, race, gender, income, or zip code," stated Dr. Kim. "Currently, 19 out of 20 cancer patients are unable to participate in clinical trials due to stringent and antiquated eligibility criteria. We are dedicated to transforming this reality and are steadfast in our pursuit of this crucial work."
BY SUAH JANG  [jang.suah@koreadaily.com]