"Uber drivers earn money using their own cars and making their own work schedules." This is how Uber pitches to future Uber drivers. Let's look at how much money Uber drivers really earn.
Three years ago, The Wall Street Journal reported that Uber drivers in NYC earn more than $100,000 per year. Considering that they are using their own cars—so they don't have to invest anything when they start work–,the yearly income of $100,000 is a tremendous amount.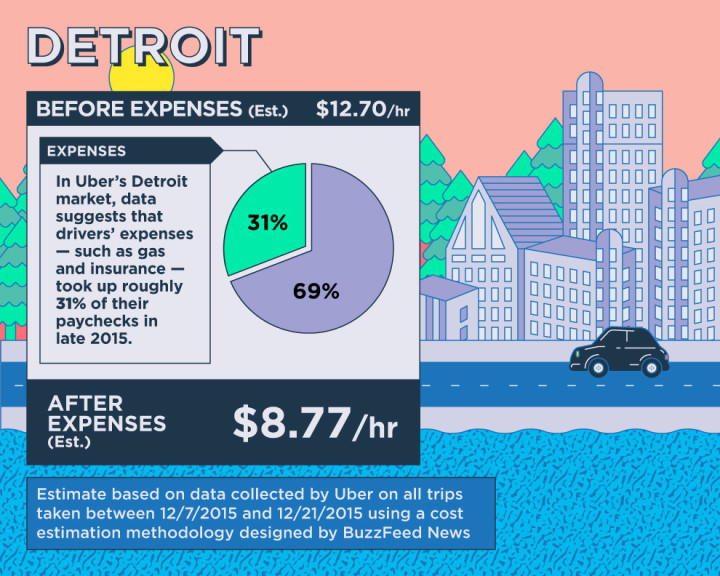 However, Buzzfeed News recently calculated and estimated the actual income of Uber drivers, using the price modeling data within Uber and imported information from current Uber drivers. After some calculation, it turned out that Uber drivers in some areas are even receiving 8 dollars, which is a lot lower than the minimum wage.
It was estimated that Uber drivers in Detroit earn $8.77 per hour, $10.75 in Houston, and $13.17 in Denver.
However, Uber backlashed against the report saying that the exact hourly rate without gas or insurance costs cannot be estimated with the platform. Also, they argued that depending on the driver's driving experience, location, and number of times driving, the income varies among drivers and it is impossible for all drivers to earn the same amount of money.
Original article available at autos.koreadaily.com
Translated by Audrey Joung